Oviedo dominant in Scrappers' win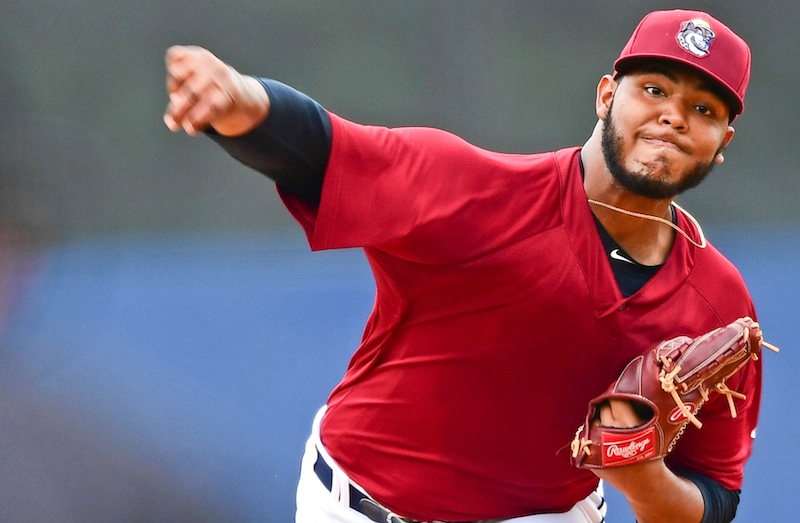 ---
Scrappers Doubledays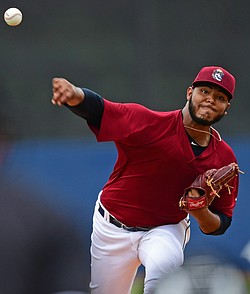 Gallery
By STEVE RUMAN
sports@vindy.com
NILES
On the longest day of the year, the Mahoning Valley Scrappers made quick work of the Auburn Doubledays.
The Scrappers on Thursday began a six-game homestand with a 4-1 win over Auburn in front of 4,392 fans at Eastwood Field. The Scrappers needed just 2 hours and five minutes — the shortest game of the season — to boost their record to 6-1.
Auburn was limited to just two hits.
The Scrappers scored all the runs they needed in the bottom of the third inning. Following a pair of fielding errors which put Tre Gantt on second base to start the inning, singles by Tyler Freeman, Mitch Reeves and Elvis Perez all produced runs.
Freeman went 3 for 4 and is batting .400. He leads the Scrappers with nine RBIs. Reeves is batting .367 with a pair of home runs, while Perez owns a New York-Penn League-best .556 batting average.
"We're in a groove right now," Freeman said. "We lost [Wednesday]) at State College, and were anxious to come back home and get a new streak going. We're playing really loose as a team. We're just letting our talent take over.
"We're trying to maximize our talents and we're working our butts off."
The three-run third was more than enough thanks in large part to a dominant performance by Scrappers starter Luis Oviedo. The right-hander out of the Dominican Republic retired the first 14 batters he faced before giving up a two-out single off the bat of Juan Pascal in the top of the fifth.
Oviedo surrendered just the one hit, and retired 18 of the 19 batters he faced, striking out seven. In two starts, Oviedo has worked 10 innings, giving up just one run on three hits while recording 15 strikeouts.
"That's probably the best-pitched game we've seen this year," said Scrappers manager Jim Pankovits. "Luis was outstanding. He was throwing strikes, and with his stuff and his location, he's just tough to hit.
"It was nice to see him go deep into the game. He's a big horse, and he's going to be expected to put in those types of long-inning games down the road."
The Scrappers scored their fourth run in the sixth when Perez was hit by a pitch, then eventually came around to score on a wild pitch.
Auburn scored its only run off Scrappers reliever Jordan Scheftz. The righty entered the game in the top of the seventh and promptly loaded the bases with a walk and a pair of hit batters. But he limited the damage thanks to a run-scoring double play.
"Jordan got hit in the arm by a line drive in his last outing, then hit the last batter he faced," Pankovits said. "He made a really nice recovery tonight after the tough start."
Scheftz worked two innings, and didn't allow a hit while striking out three.
Erick Algarin pitched a scoreless ninth, giving up a hit while recording a pair of strikeouts.
The Scrappers and Doubledays continue their three-game series at 7:05 tonight.
More like this from vindy.com