Pre-trial issues in Claudia Hoerig murder case narrowing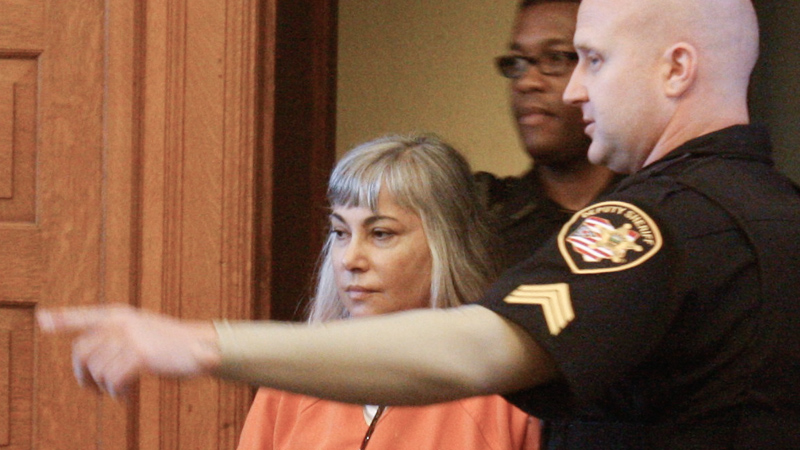 ---
By Ed Runyan
WARREN
Issues that need to be decided before Claudia Hoerig goes on trial Sept. 17 in the 2007 shooting death her husband, Karl, are narrowing as Judge Andrew Logan promised to make a decision soon on whether he will suppress evidence in the case.
Judge Logan, who presided over a pretrial hearing Thursday, said he had only received the second of two filings regarding evidence suppression Tuesday, and he wasn't ready to rule.
Another key will be whether an expert witness on battered-woman syndrome will testify.
Dr. James R. Eisenberg, a licensed psychologist, has been reviewing information defense attorneys provided to him, said Matt Pentz, one of Hoerig's attorneys.
Judge Logan gave the defense team until July 13 to decide whether Eisenberg will issue a report and testify at the trial. Prosecutors would then have the option to hire their own expert witness.
Chris Becker, assistant Trumbull County prosecutor, told Judge Logan two computers from the Hoerig home are being analyzed by experts to determine whether they contain any evidence, but the age of the computers is making that task more difficult than usual.
County Prosecutor Dennis Watkins notified the court Dr. Joseph Felo, deputy coroner for the Cuyahoga County Medical Examiner's office, will testify regarding the autopsy results for Karl Hoerig. Former Trumbull County Coroner Dr. Humphrey Germaniuk performed the autopsy, but Dr. Germaniuk died in April.
Hoerig, 53, is charged with aggravated murder in the death of her husband in their Newton Falls home. If convicted, she could get a life prison sentence.
Her attorneys have sought to have remarks she made the day she was brought back to the county from her native Brazil suppressed from evidence.
They argued federal agents used trickery when they put her on an airplane bound for Akron by misleading her as to where she was going.
They also said agents should have read her her rights before the airplane ride. Hoerig told investigators she killed her husband because his comments angered her.
Prosecutors say the agents and a detective with the county sheriff's office did everything properly.
Hoerig fled to her native Brazil after her husband's death and lived there freely for about nine years before the Brazilian government stripped her of her Brazilian citizenship and put her in a Brazilian prison. She was released to U.S. officials 21 months later.
Hoerig's return here culminated nearly 12 years of work by Watkins and others who persisted in asking for her return to Ohio despite Brazil's insistence the country did not have to extradite Brazilian natives accused of crimes in the United States.
Karl Hoerig was a major in the U.S. Air Force Reserves who flew nearly 200 combat missions in Iraq and Afghanistan and also worked as a commercial pilot.
After Thursday's hearing, Paul Hoerig, brother of Karl Hoerig, said he is eager for the trial to begin, adding prosecutors "have an extremely strong case."
More like this from vindy.com