Children take a reading walk with library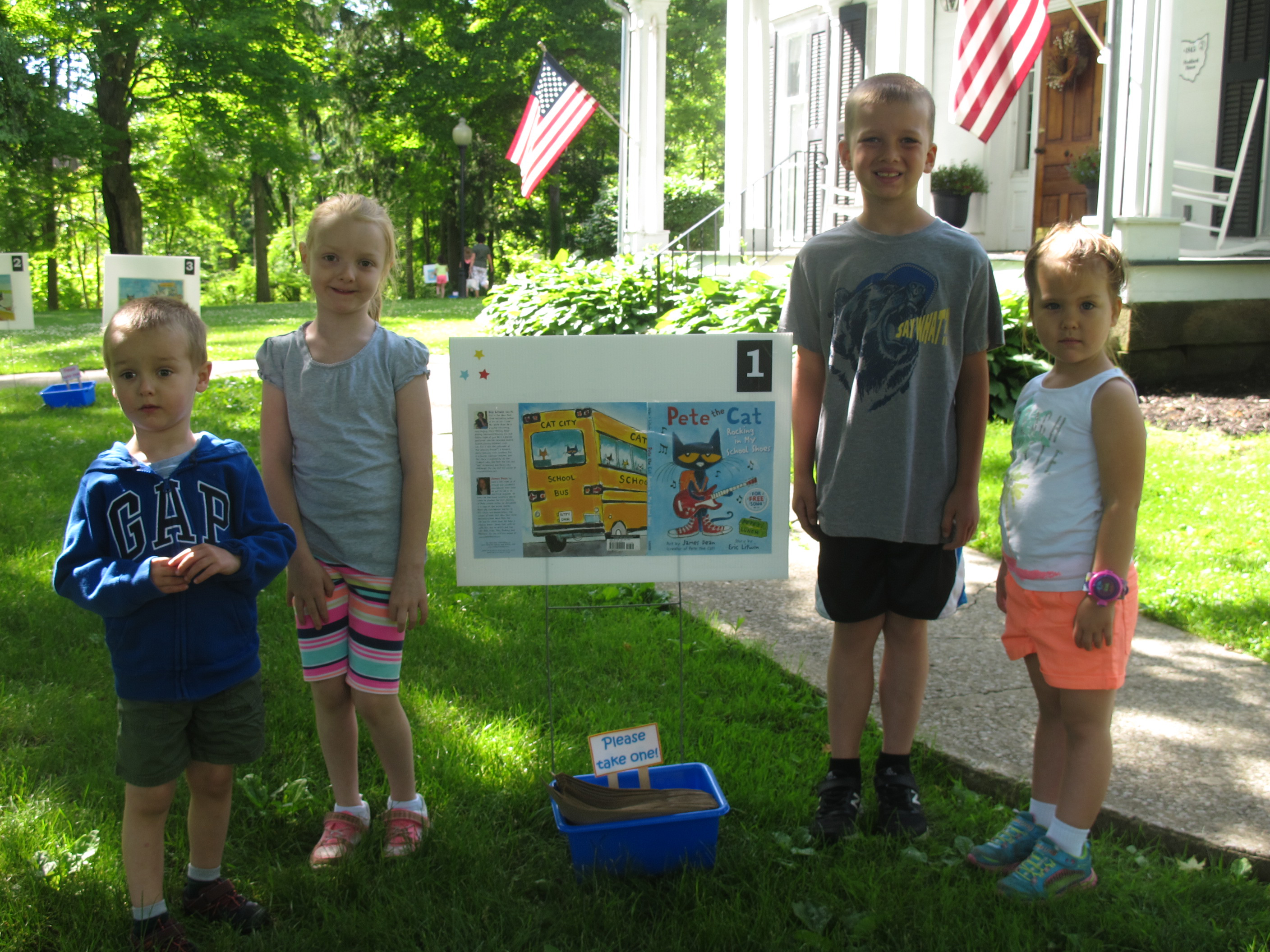 ---
By ZACK SHIVELY
The Poland library invited families to Town Hall's lawn across the street from the library building for a Storywalk on June 12.
Poland librarian Vikki Peck made the walk using the story "Pete the Cat: Rocking in My School Shoes." The program helped start the beginning of Poland branch's "Reading Rocks" summer reading programs.
"I like it because it involves reading, walking and being in the community," said Peck. She appreciated that the Village Council allowed the library to host the event on the lawn because she enjoys doing programs outside.
Peck handed the children paper bags to start their walk. They moved from different poster boards that featured a single page of the storybook on them. Each station had a small prize for the children, such as stickers and bubbles. The children were treated with freeze pops at the end of the walk.
The Storywalk Project was created by librarian Anne Ferguson from Montpelier, Vt. Peck saw the project online and wanted to do her own Storywalk. Two years ago, she did one on a different children's book and received a good turnout, so she wanted to do one with the "Pete the Cat" books this year.
More like this from vindy.com