Board votes against Fitch AD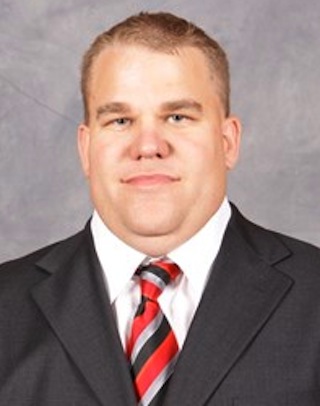 Photo
By AMANDA TONOLI
atonoli@vindy.com
AUSTINTOWN
Austintown schools Board of Education will have to choose a new athletic director after board members did not vote to extend the current director's contract.
The board chose not to extend the contract of Lewis VanHoose, Austintown Fitch High School's current AD, in a 3-2 vote during Thursday afternoon's regular board meeting. VanHoose's contract expires Aug. 1.
Board members Harold Porter and David Ritchie voted yes to extending the contract.
Board members Robin Krempasky and Kathy Mock and board president Don Sherwood voted no.
The one-year extension would have ended July 31, 2019.
Porter said he voted yes because VanHoose fulfilled the duty the previous board asked him to fulfill.
"How do I vote no on a person for doing their job?" he said.
VanHoose's annual salary is $66,000.
Sherwood said the board felt it is time to go in a new direction.
"Mr. VanHoose has great qualities and great collegiate experience," Sherwood said. "There have been some communication issues with the township, and it's just time."
VanHoose could not be reached for comment.
VanHoose became AD for Austintown in April 2016 with a 28-month contract.
Before Austintown, VanHoose was the athletic site manager at Olentangy Liberty High School and equipment manager for Ohio State University.
He has been a part of more than 15 conference and six national championship teams in his career. He also has worked with Buckeyes coach Urban Meyer and Youngstown State University President Jim Tressel.
Sherwood said the board and Vince Colaluca, Austintown superintendent, would collaborate to post the job quickly.
"The Austintown community is passionate about its athletics," he said.
In other business, the board welcomed new treasurer Ryan Ghizonni to the district. Ghizonni has a five-year contract at an annual salary of $128,000.
More like this from vindy.com