Classmates Kinkela, Hoover among Greatest qualifiers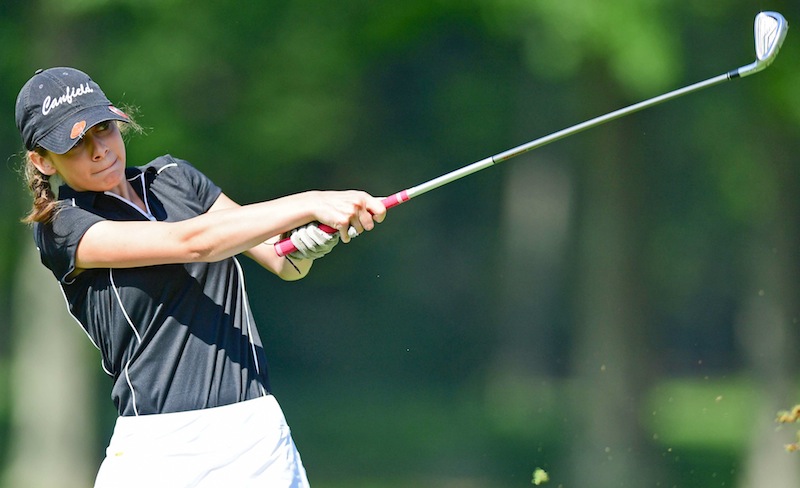 ---
GGOV JUNIORS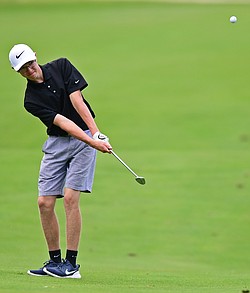 Gallery
GGOV JUNIORS at Avalon Lakes
By Greg Gulas
sports@vindy.com
HOWLAND
Matt Kinkela and Erika Hoover are classmates and standout golfers from New Wilmington (Pa.) High School, where they'll be seniors this fall.
It didn't surprise many that both players set the pace Tuesday in their respective 17-U divisions during the third Greatest Golfer of the Valley junior qualifying event at Avalon Lakes Golf Course.
Kinkela was the top boys qualifier, authoring a 73 (35-38) which was one stroke better than Warren JFK senior Jimmy Graham (37-37—74) and two shots ahead of Brookfield junior Anthony Clark (37-38—75).
Hoover was the top girls qualifier after shooting a 78 (37-41), one stroke better than last week's winner Hannah Keffler (36-43—79) of Canfield High School and nine strokes ahead of Poland senior Marlie McConnell (42-45—87).
In 14-U boys action, Caleb Domitrovich won for the second week in a row, carding an 87 which was one stroke ahead of qualifier Michael Porter's 88 and seven shots in front of Rocco Turner.
Leah Benson also won for the second straight week, carding an 89 while McKenzie Gustas and Jayne Bernard each punched their championship ticket after finishing tied for second at 96.
Six qualifying events lead up to this year's championships. The next qualifier is Tuesday at the Mill Creek's North course.
For Kinkela, his win marked the fourth consecutive year that he has qualified for the Greatest championship, winning the U-14 event in 2015.
He posted an eagle, three birdies and eight pars during his round.
"It was a little wet after the morning rain, but the greens were receptive, although a little slick. Overall, the weather didn't affect me because the greens were holding well," Kinkela said. "My approach shots and irons were accurate, but it was my chipping and putting that got me up and down in order to save par and make a couple birdies."
Graham, who finished third during last week's second qualifying event at Trumbull Country Club, posted 37 on both the front and back nine holes at his home course.
"I might have had a slight advantage, but that's about it. A double bogey on No. 9 and No. 18 didn't help," Graham said. "If I had to do it differently, I would have used a hybrid instead of my driver off the tee on both holes. I fell short and while I know it's there, I just need to hit better shots."
Clark qualified for the championship last year, but was unable to play due to a prior commitment.
"I got off the tees really well today and was able to hit most of the greens," he said. "I misread some putts, which I will need to correct."
Hoover, who is playing in her fourth consecutive Greatest, finished fifth overall last year.
"Everything was clicking for me today. The first two holes were a challenge because my driver wasn't working, but on No. 3 it all came together for me," Hoover said. "I hit the ball solid, made my putts and was close to an eagle on No. 11, but the ball lipped out and I had to settle for par."
Keffler finished runner-up, a shot off the pace after qualifying last week at Trumbull Country Club.
"I was even through 10 holes, bogeyed No. 11 and later had three straight bogeys so I lost a little momentum," she said. "I'll just keep playing whenever I can in order to prepare for the championship."
McConnell was playing in her second consecutive Greatest event.
"I felt like I got off the tee pretty good with my driver and while my putting wasn't the best, I was always in good position with my second shot," she said. "I had seven pars, but had so many more par opportunities. I was disappointed that I wasn't able to cash in on those opportunities."
The nexy qualifying event is Tuesday at Mill Creek Golf Course. Tee times begin at 8 a.m.
More like this from vindy.com