Choosing the Right Doctor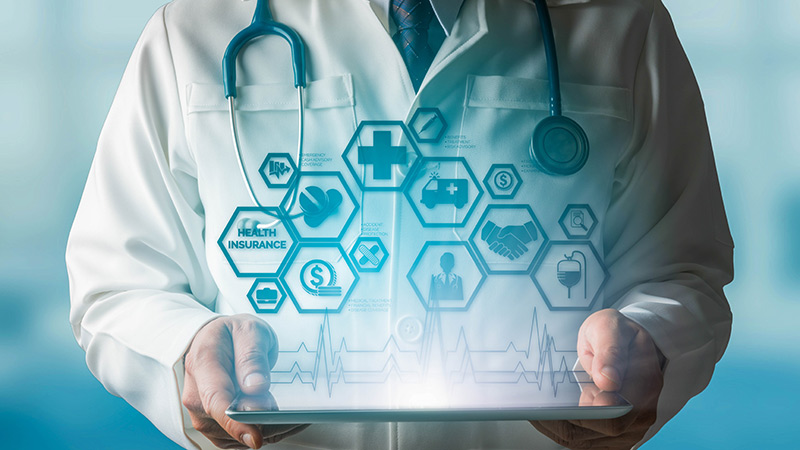 ---
Mission of Mercy Health
The mission of Mercy Health has remained steadfast since the Sisters of the Humility of Mary began providing health care services more than 100 years ago. Mercy Health's core values of compassion, excellence, human dignity, justice, sacredness of life and service are upheld at all of our care locations, blending pioneering technology and innovative equipment to provide the best care possible.
Visit mercy.com for more information or to find a doctor, location or specialty.
Brought to you by MERCY HEALTH
Everyone needs a doctor from time to time, but choosing the right doctor for your needs can be difficult and overwhelming. There are a few things to consider before making your choice that will help ease the decision-making process. Your relationship with your physician is the most important piece of your care plan.
It might be helpful to get recommendations from family and friends who have positive relationships with their doctors. Providers are listed on several websites that provide background information on training, unique areas of interest, etc.
It is also important to use your health insurance provider as a point of reference. Insurance companies have a select list of doctors who are considered within their network and, therefore, are covered.
Everyone should have a primary care physician, or PCP. This doctor is used for general care, including basic and routine exams and illnesses. Most children will have a pediatrician, or a doctor who specializes in taking care of infants and children, as their PCP. Aging adults may want to consider a PCP who specializes in geriatrics.
There are other factors to consider when choosing a doctor. You may want to select a doctor whose office is conveniently located and easily accessible. You also should make sure the doctor is associated with the hospital with which you are comfortable, should the need for hospital care arise.
You may want to check with your doctor to see if X-rays and laboratory tests are performed at his or her office. Some doctors' offices do not provide these services, and outside agencies may need to be utilized.
It may take time and some trial and error before you find the right doctor, but taking the information above into consideration can help guide you in your decision-making process. At Mercy Health, primary care physicians are easily accessible and use advanced technologies such as MyChart – a platform that enables you to access your medical information and message your physician 24/7.
Mercy Health Physicians are deeply rooted in our community and offer personalized, quality care you expect for you and your family.
To find a Mercy Health physician near you, call 1-855-884-7150.
More like this from vindy.com