Summary of recent criminal activity in Austintown and Canfield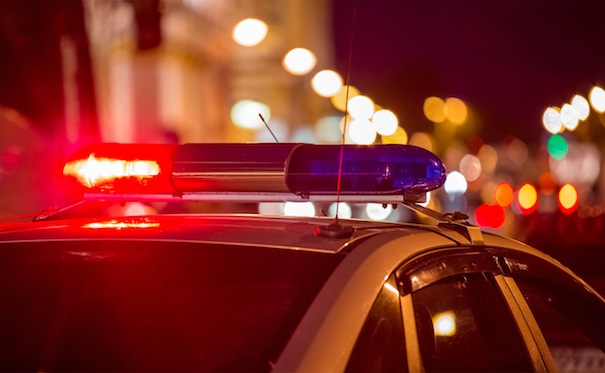 ---
A summary of recent criminal activity in Austintown and Canfield:
AUSTINTOWN
June 13
Aggravated menacing: A worker for a South Canfield-Niles Road nursing-care facility alleged a former employee made threats.
Arrest: Officers answered a call on New Hampshire Circle about a man who was reportedly noncompliant with medical personnel and firefighters before taking into custody Lawrence P. Reigrut, 61, of New Hampshire Circle, Austintown. He was wanted on a Findlay warrant.
Theft: A man reportedly stole merchandise from Sav-a-Step Food Mart, 4226 Mahoning Ave.
Arrest: Officers arrested Nancy J. Dorbish, 42, at her Norquest Boulevard home upon discovering the Austintown woman was wanted on a warrant accusing her of failing to appear in court on a probation-violation charge.
Robbery: Authorities charged Shawn M. Villars, 32, of Stanford Avenue, Austintown, with aggravated robbery after an employee with a BP gas station, 3602 Mahoning Ave., reported a man wearing a yellow jacket with a knife demanded money before fleeing on foot with an undisclosed amount.
Robbery: A man reportedly fled on foot after having robbed a Get Go gas station, 5163 Mahoning Ave.
Theft: Numerous lawn-care items were stolen from Walmart, 6001 Mahoning Ave.
June 14
Theft: Police were dispatched to Weathersfield Township to take custody of Tracy L. Bobbie, 48, whose last known address was on Lafayette Avenue in Niles and who was wanted on a theft count. The charge was related to a shoplifting situation in which about $165 worth of groceries was stolen in April from Giant Eagle, 5220 Mahoning Ave.
Criminal damaging: A rock was thrown through a window at the Austintown Early Learning Center, 4211 Evelyn Road.
June 15
Arrest: A traffic stop on Interstate 680 near state Route 11 resulted in the arrest of Shatosha U. Jones, 40, after authorities ascertained the Cleveland woman was wanted on a felony warrant from Boardman charging receiving stolen property.
Theft: A guest at a state Route 46 motel reported money stolen from a suitcase.
Vehicle theft: A 2001 Honda all-terrain vehicle was stolen in the 5300 block of County Line Road.
Theft: Someone in the 1300 block of Northfield Drive removed a pair of shoes from a car.
Theft: Checks, money, jewelry and a gift card were reported stolen from a home in the 2700 block of South Canfield-Niles Road.
June 16
Theft: Two bicycles were stolen from a building in the 4300 block of Mahoning Avenue.
Theft: A Kirk Road man noticed $153 missing from his wallet.
Theft: Someone removed a .45-caliber handgun from a residence in the 30 block of Dehoff Drive.
June 17
Domestic violence: Angel M. Neri of Deer Creek Drive, Austintown, was charged with the crime after the father of her children alleged that during an argument related to her belongings, Neri, 36, struck the right side of his face, broke the accuser's glasses and left a 2-inch cut to the affected area.
Theft: Mary Ann Delung, 53, of Westminster Avenue, Austintown, was charged with intentionally failing to self-scan $71 worth of groceries, clothing and cosmetics while in Walmart.
CANFIELD
June 15
Drugs: Canfield police wrote a minor-misdemeanor citation charging Katie Berndt, 20, of Olde Winter Trail, Poland, with drug abuse (marijuana).
June 17
Arrest: Adam Swiger, 28, of Fairlawn Avenue, Youngstown, was charged with operating a vehicle impaired after having been pulled over on East Main Street.
Arrest: Police on Lisbon Road charged Patrick Johnson, 45, of Warren-Sharon Road, Brookfield, with driving under suspension.
More like this from vindy.com