Lordstown one step closer to approving zone changes for HomeGoods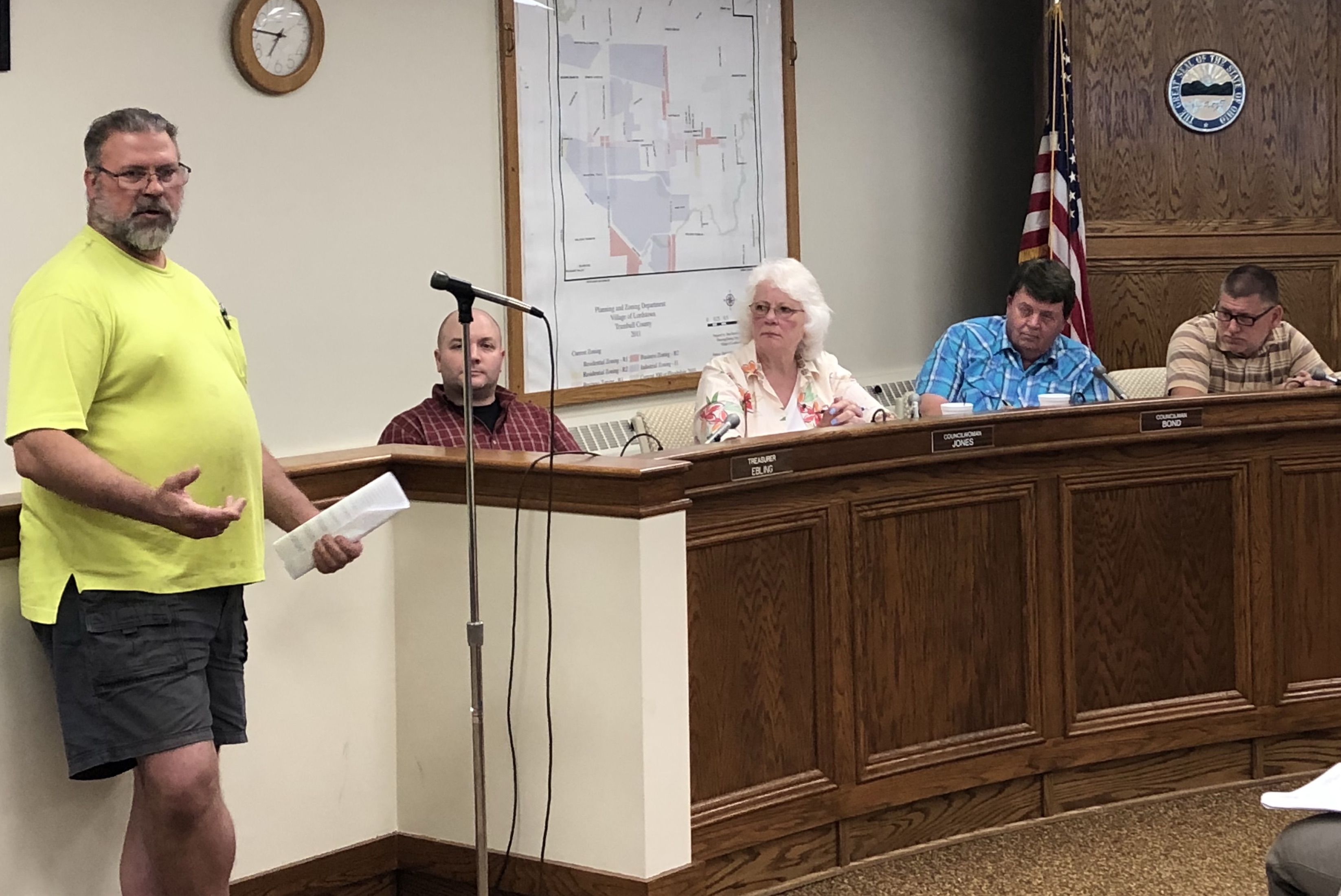 ---
By JORDYN GRZELEWSKI
jgrzelewski@vindy.com
LORDSTOWN
Village council moved one step closer Monday to acting on zone changes for a proposed HomeGoods distribution center TJX Companies is looking to build in the village.
Council had second readings of the ordinances at its regular meeting, and is slated to have third readings and vote on Thursday. The ordinances are to rezone seven parcels, totaling 290 acres, on Ellsworth Bailey and Hallock Young roads from residential to industrial.
As with other meetings on the project, a sizable crowd turned out, with more than 50 people in attendance and 15 people expressing their views on the zone changes during public comment.
Supporters of the project noted the jobs and tax revenue that would come with the project. TJX projects the distribution center will employ 1,000 people within five years of opening.
"Who's to say that property was zoned right to begin with?" said Sherry Burchett. "That is an industrial corridor. We need to use it for what it was intended for and bring this community some revenue and job opportunities."
Critics of the proposed zone changes said they are not against the project, but oppose the use of residential land.
"We're not against industry. We're against the industry where they want to put it," said Ray Kovac. "I think it should go into an area that's already zoned industrial."
Chuck Lawrence said that land should have been zoned industrial after the General Motors plant was built.
"When they zoned it, I don't know what they were thinking," he said.
Mike Sullivan spoke in favor of the zone changes. He noted the reduction in workers at the GM Lordstown plant, which will go down to one shift at the end of this week, and how that negatively impacts the village.
"So I've got to believe that if the council turns their back on this, they're really turning their back on the village," he said.
Pat Rusk said the matter is a local zoning issue, not a regional or state issue. She also questioned those who support the project because it will benefit the school district, saying that in her experience as an educator, "It's not money that makes an education."
"I resent the idea that we're lemmings and we can be led to jump over a cliff," she said. "I'm not against the project at all. ... I think we need that, but we have to keep in mind – at what cost?"
Robert Shaffer, who said his home abuts the proposed project site, urged council to approve the zone changes. Shaffer said he would like to retire in the village, but might not be able to if local taxes increase. He said tax revenue from HomeGoods would help the village pay its bills without having to ask residents for more money.
Robert Dellick, who lives on Hallock Young Road, said he was concerned about the unknown aspects of the project, noting TJX's stated plan of building the distribution center on 130 acres of the property.
"Nobody buys 290 acres if they don't have a plan. I think that is something they should disclose," he said. "You're giving them the keys to the kingdom for 290 acres with a big unknown. ... I find that very, very troubling."
Kathy Dickson raised questions about state legislation that would expedite a referendum on the zone changes, and how that legislation relates to the village's codified ordinances.
"We will challenge this issue and other issues in the Trumbull County Court of Common Pleas," she said.
After council votes on the zone changes, village residents will have 30 days to file a petition for a referendum on council's decision. The petition would need 124 valid signatures to get on the ballot. A special election would be held in August, due to the state legislation expediting a referendum.
More like this from vindy.com