TRACK Jamynk Jackson Valley Christian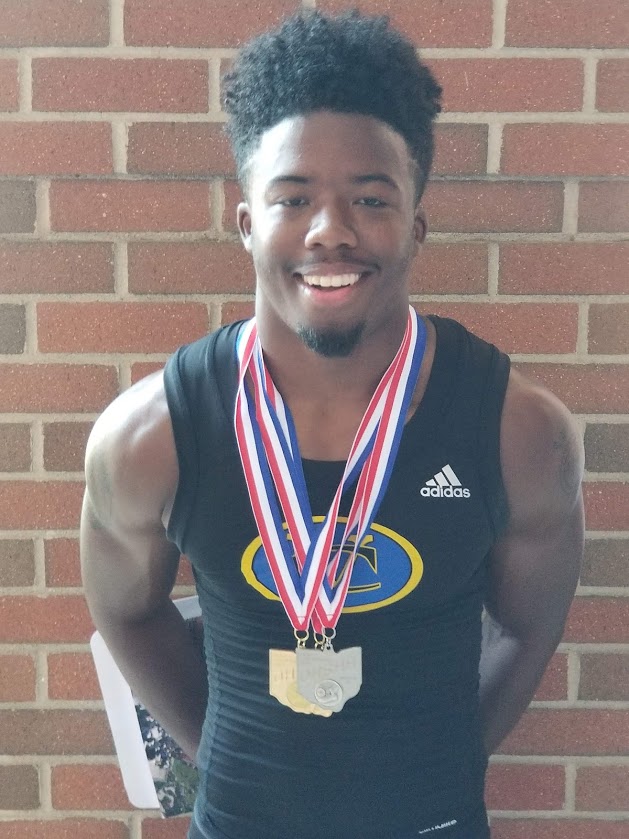 ---
Before the state track meet two weekends ago, Valley Christian senior Jamynk Jackson felt the Eagles' 4x100 relay team had the best chance to do well. But it was in the 4x200 that the same quartet (Jackson, Brandon Paige, Lohron Brown, Terrance White) earned the top spot on the podium.
What made the win even more satisfying is that the Eagles almost did not qualify for state.
"In the 4x2, we barely made it because we messed up a hand-off in the regional," said Jackson of the Division III regional final at Massillon Perry. Jackson ran the second leg.
"When I got the baton, we were in sixth place," Jackson said. "I started to catch up but we were still in sixth. Then I gave it to Lohron and he got [us into fifth], and then Terrance got us to fourth. So we barely made it."
Then they made the most of their trip to Columbus. In the 4x100, the quartet finished second to Gilmour Academy, finishing .07 of a second from first place.
"Our anchor ended up getting caught," Jackson said. "The dude came out of nowhere and caught him like five steps before the finish line."
But the icing on the cake came when Jackson, who was running track for the first time in a busy varsity career, won the 200. He finished in 21.901, just ahead of Centerberg's Tyler Boales (21.905).
"It was wonderful," Jackson said of winning. "It was like you bought a scratch-off [lottery ticket] and say the most money you could [win] was $500. And you scratch [it] off and you win that $500 — that's what it felt like."
He has a practical reason why math is his favorite subject.
"You've got to know math to count money," he said.
Jackson also qualified for state in the 100, but he finished 12th in the preliminary heat.
The state 4x200 race preceded the 4x100. Jackson admitted that at first his teammates were disappointed "but then [we realized] it really didn't matter because we already were state champs."
Asked about having a favorite teacher, Jackson replied, "All the teachers here are wonderful, so it's not really one."
Dolph Carroll, his basketball coach for four seasons, encouraged Jackson to go out for track.
More like this from vindy.com