TENNIS Tim Cianciola Canfield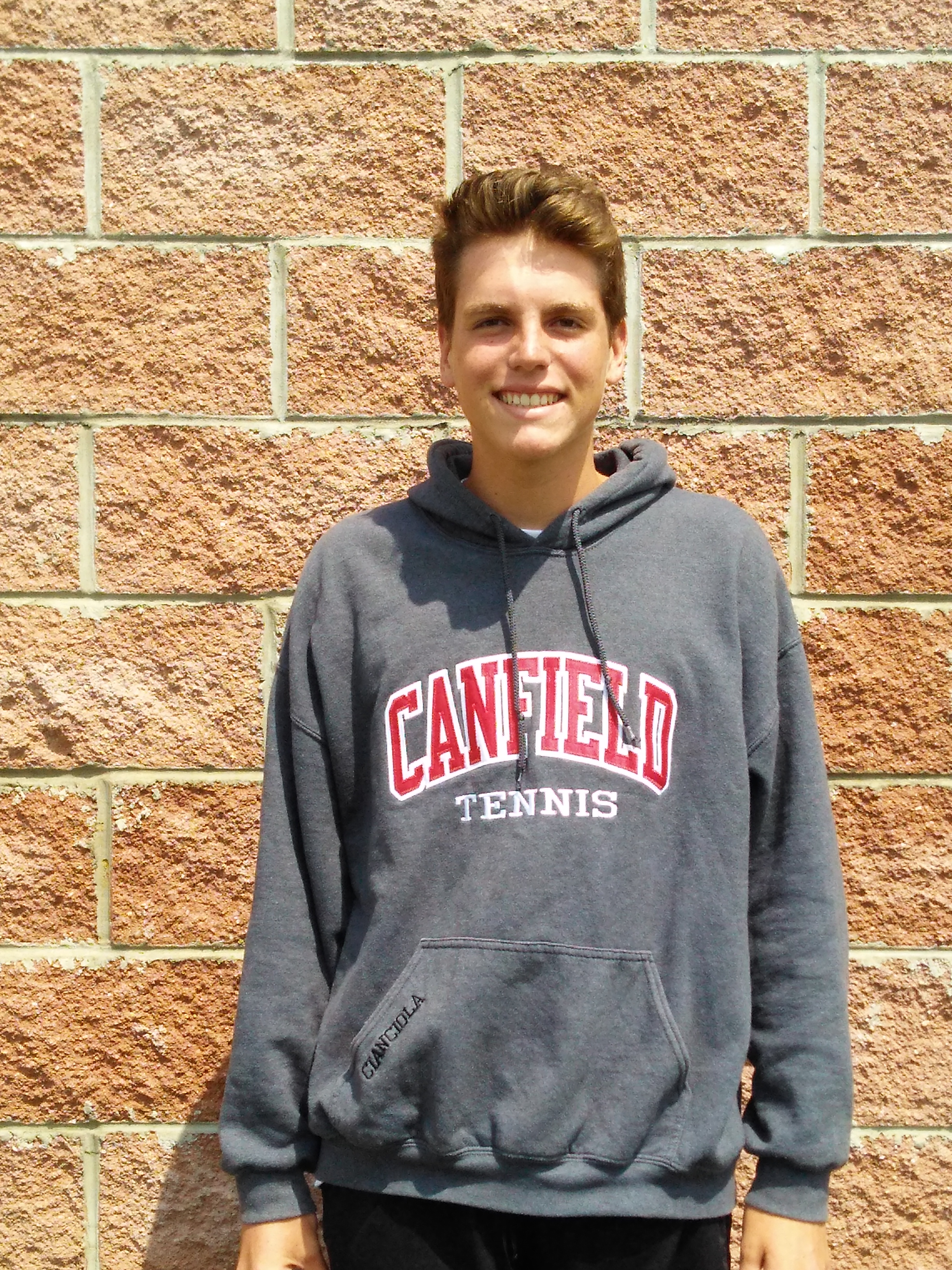 ---
Making state was an accomplishment for Canfield's Tim Cianciola. But the senior wanted other members of his tennis team to go with him for his senior season.
Cianciola didn't lose a match in the postseason until the state semifinals. He qualified for the state singles bracket and won third place, beating Lewis Center Olentangy's Stu Brdicka, 2-6, 7-6, 6-4.
"This [state appearance] was really special because I made it to the second day this year," Cianciola said. "I had two goals this season: one, to make it to the second day of state and also take my team. I accomplished both of those. It was really special this year."
He was named first team All-American Conference and the conference player of the year for the second consecutive season.
Cianciola helped Canfield to a 15-1 record and a top-10 ranking by the Ohio Tennis Coaches Association.
The final match of Cianciola's high school career was his toughest. He said the conditions and the amount of playing time made it challenging.
"My last match of state, it was like three-and-a-half hours," Cianciola said. "I could have easily given up because it was hot — it was like 90 degrees — but I knew this was the last time I was ever going to compete.
"I stuck it out and really wanted to win."
Cianciola also was named first team all-state by the OTCA on June 7.
The 2018 season was the third time Cianciola qualified for state. The senior was eliminated in the first round of the state tournament last year and qualified in doubles in 2015.
His sisters, Hannah and Sydney Cianciola, won a state doubles title in 2016. He said the fact that he stood out in the family was an accomplishment.
Cianciola will play tennis at Denison University next season.
Denison has a young team will have just two seniors next season. Cianciola expects to contribute early in his college career.
"Looking at the players at Denison, I definitely have a shot to play at the top of the lineup," Cianciola said. "With athletics and academics, I'm gonna work on balancing the two but you can expect some good things."
— Dan Hiner
More like this from vindy.com