SOFTBALL HITTER Megan Turner Champion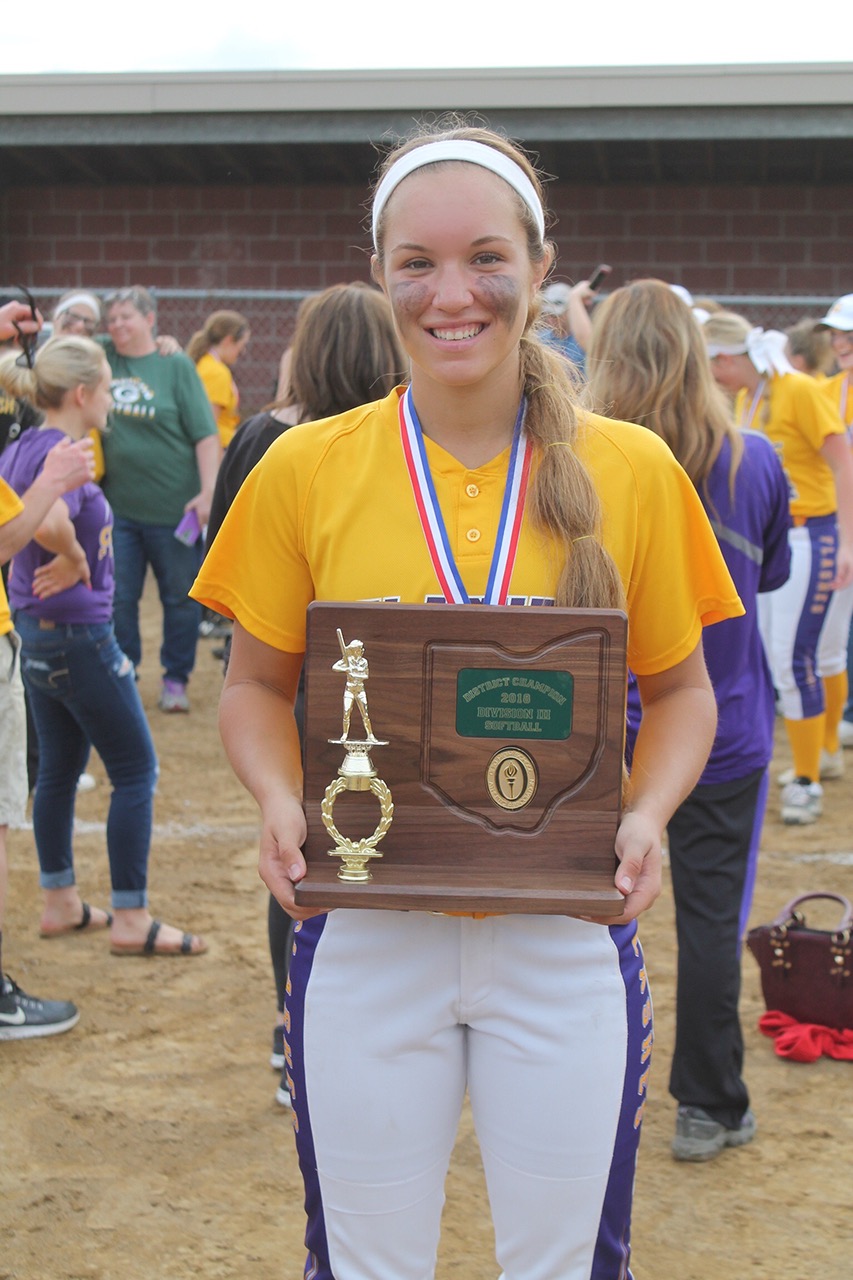 ---
It's no wonder that math is Megan Turner's favorite subject. The numbers have added up nicely for the four-year Champion softball shortstop.
Turner carried a .606 batting average into the Division III regional tournament. Four wins later, she and classmate Alayna Fell graduated with three state titles in their four varsity seasons. Two weeks ago, Turner was named the Gatorade Player of the Year for Ohio.
Next season, she'll be playing for Kent State University and she already has a head start since she's been taking classes at the KSU Trumbull campus.
Amber Len is the teacher she credits for changing her primary love from reading to math.
"She made me feel good about myself and taught me so I understood math," Turner said. "Since I've had her as a teacher, I just started enjoying math."
Turner will major in accounting.
The other teacher who impacted her life is history teacher Jeff Rasile, also known as the McDonald boys basketball coach.
"He was my mentor throughout high school," Turner said. "I went to him for everything, I took him to the Top-10 dinner. He helped me decide to commit to Kent."
Turner also played basketball for Champion, but it was on the softball diamond that she had the most impact.
"Softball is my sport," Turner said. "Basketball is my break from softball. Taking breaks helps you, sometimes."
She was the starting shortstop all four seasons. The Golden Flashes won state crowns in 2015, 2017 and on June 2.
As defending champions, Turner's teammates faced their opponents' best efforts. The Golden Flashes went 31-0.
Turner was 4 when she first played T ball and 8 when she first faced a fast pitch.
"I was one of the youngest," Turner said of facing 10-year-olds regularly. "It was a little intimidating, but it wasn't bad."
She played travel ball with Thunder Elite. As a freshman, Turner was not sure she'd start for Champion, which had won state crowns in 2011 and 2012.
"I was nervous, because I couldn't hit off the pitching machine," Turner said.
That problem certainly evaporated.
More like this from vindy.com