RUGBY Rayshawn Perkins East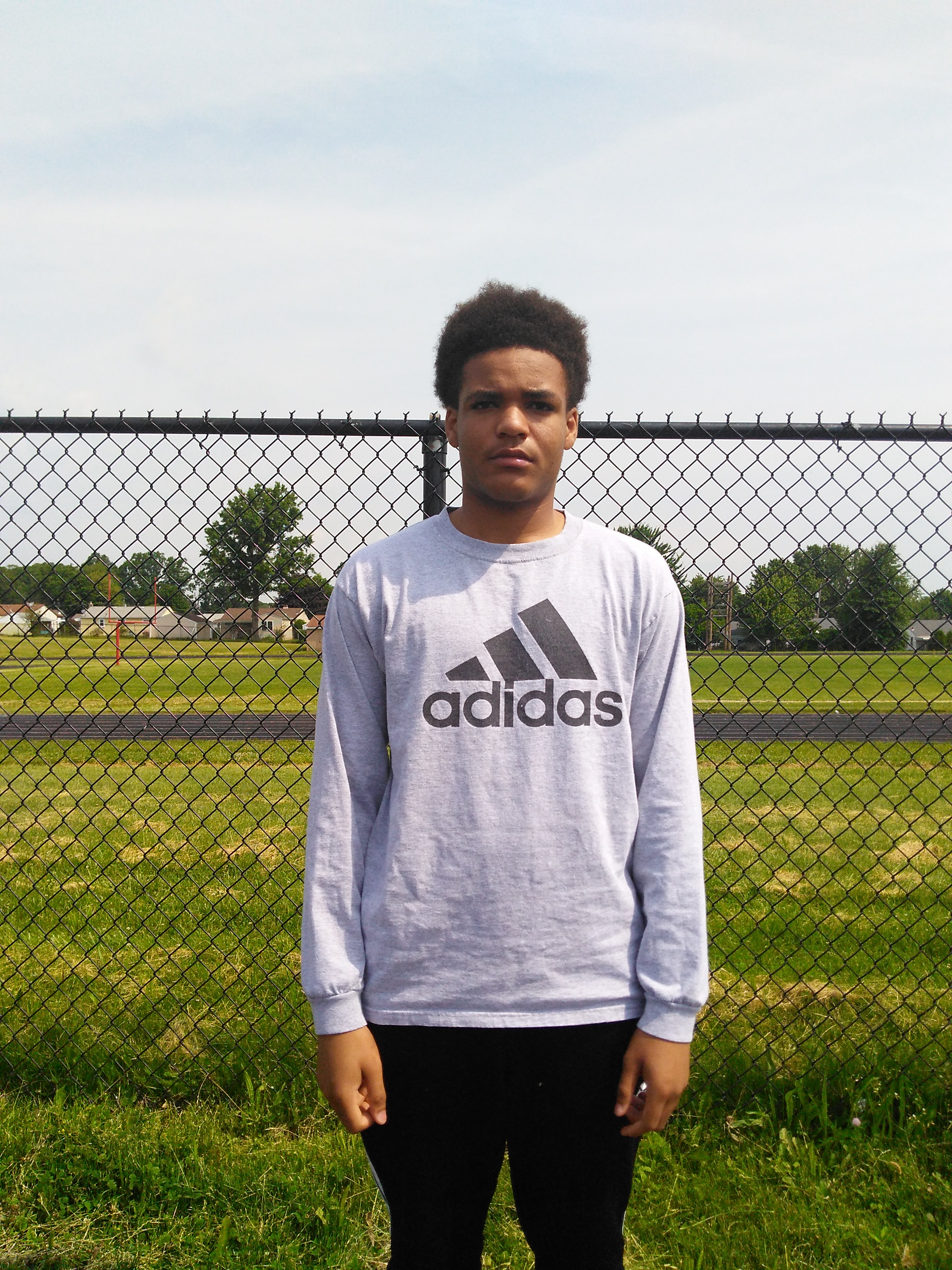 ---
East rugby player Rayshawn Perkins never thought about winning a state title. He just wanted to try rugby.
But Perkins came up big on both sides of the ball in the Golden Bears' 20-7 state final win over Shaker Heights.
The sophomore scored once and forced a turnover to help East win its first team state title. Perkins was named the title game MVP.
The 1985 Rayen boys basketball team won the only other state title in Youngstown City Schools history.
Perkins' turnover help jump-start the Golden Bears' offense. East grabbed the ball and took it down the field for a score.
The Golden Bears led 10-7 at halftime, but Perkins and the defense held Shaker Heights scoreless in the second half.
"[Head coach Bill Burton] said I had to set the tone," Perkins said. "I just had to go out there and do what I had to do."
East won the state championship in the program's first season. Most of the players on the roster were freshmen and sophomores from the football team.
Perkins is one of 24 players on the East rugby team who also play football. Burton said the players were just looking to stay active during the offseason, and the similarities between the two sports helped draw interest in the program.
The transition to rugby was a little challenging for Perkins. He was constantly being moved to different positions throughout the season, never settling down in one spot.
"Because I'm athletic and have a lot of skill, [Burton] switched me around to a lot of positions," Perkins said.
"I just kept switching around. It was easy, though. I picked it up."
When East returned from the championship game in Canton, the team was honored on a few occasions.
The Youngstown City Schools Board of Education took time to congratulate the team during a meeting and the team also received recognition from Youngstown Mayor Tito Brown.
"We weren't expecting [anything] like this," Perkins said. "We just wanted to play rugby. We weren't expecting a playoff game, championship game ... nothing."
— Dan Hiner
More like this from vindy.com