LaCrosse Devin Whitaker Boardman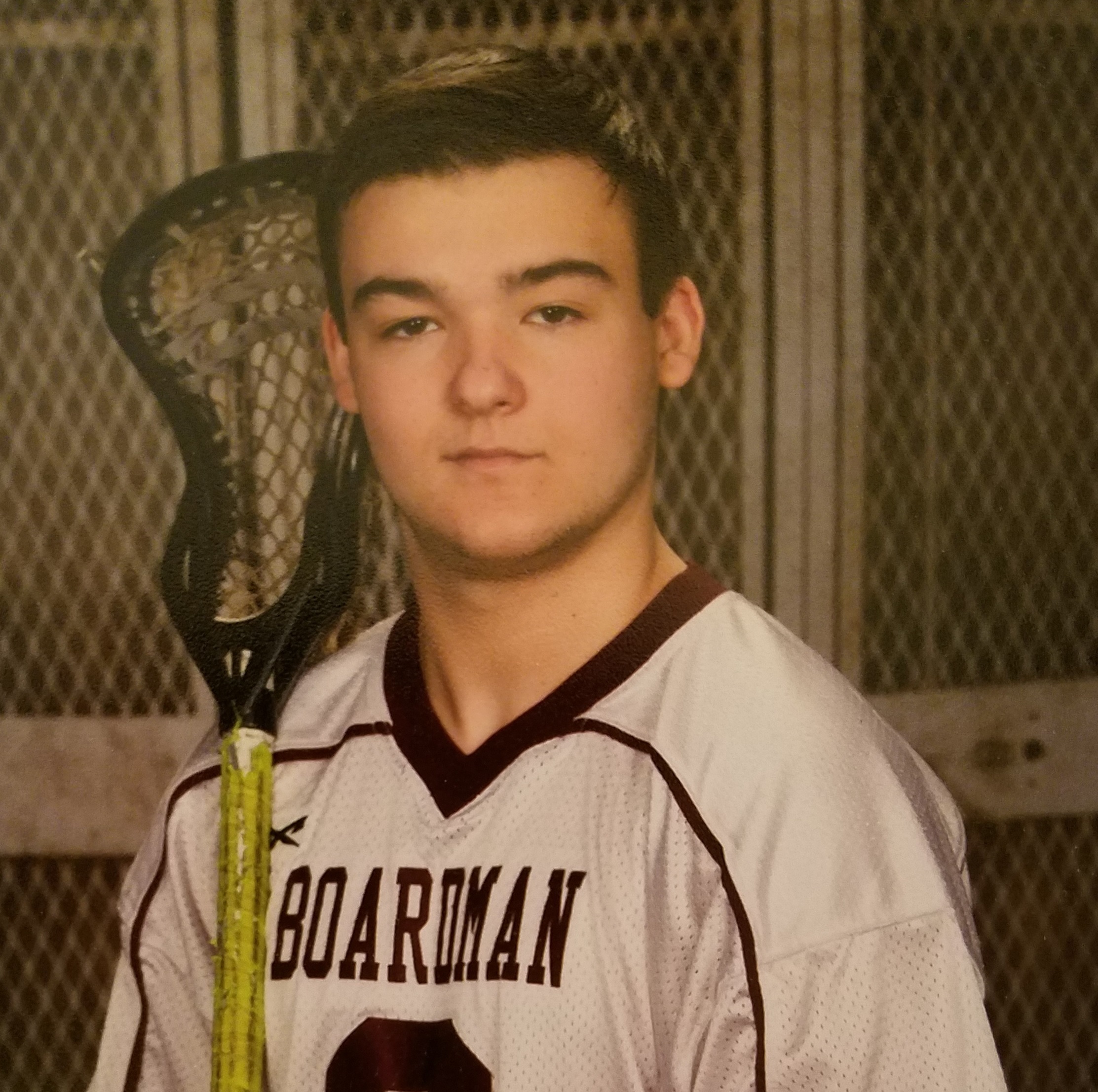 ---
Devin Whitaker made sweet sounds this spring.
The Boardman boys lacrosse forward was going to two different practices each day. When school let out, the senior would practice viola for Boardman's symphony orchestra, something he's been a part of for eight years. Whitaker used whatever time he had left over before 5:30 p.m. to take care of any academic obligations before lacrosse practice.
"It kept me organized," Whitaker said. "It kept me focused throughout the whole year."
When he got on the field, he could make a different set of strings sing. He was the Spartans' leading scorer with 38 goals, 22 assists and 78 ground balls recovered. He scored a hat trick-or-better eight times. Boardman had its first winning campaign with a 12-6 record. Whitaker's academics never suffered with the full slate as he maintained a 4.0 grade-point average.
"It's crazy to think how far I went. As a freshman coming in and meeting everybody, [I was on] the third line essentially," Whitaker said. "To the senior year, being the leading scorer was surreal to me, but I thank all my coaches for it and they really pushed me through all four years of my career."
The crown jewel of Whitaker's senior campaign was the home finale: the program's first win against Canfield. It avenged a defeat to the Cardinals earlier in the season in which Boardman lost a lead and a two-game sweep the previous year.
"Our first game against them, we had a lead at halftime and they ended up dominating us at the end. We end up losing 11-9," Whitaker said. "Our coach came up to us and said, 'Know how this feels.' They killed us in that last half.
"Our whole team thought, 'We're not letting it happen again,'" he said. "We all bought into it and as soon as that game came around, there was no mercy and we didn't let up."
Whitaker had a hat trick in a 11-10 victory.
Lacrosse was his lone varsity sport in Boardman — his other passion was club ice hockey. He'll continue to play hockey at Adrian (Mich.) College at the Division II ACHA level. He's considering playing on the D-III lacrosse team.
There's also a chance his viola could go with him to Adrian.
More like this from vindy.com