A berry fun day for families at Whitehouse Fruit Farm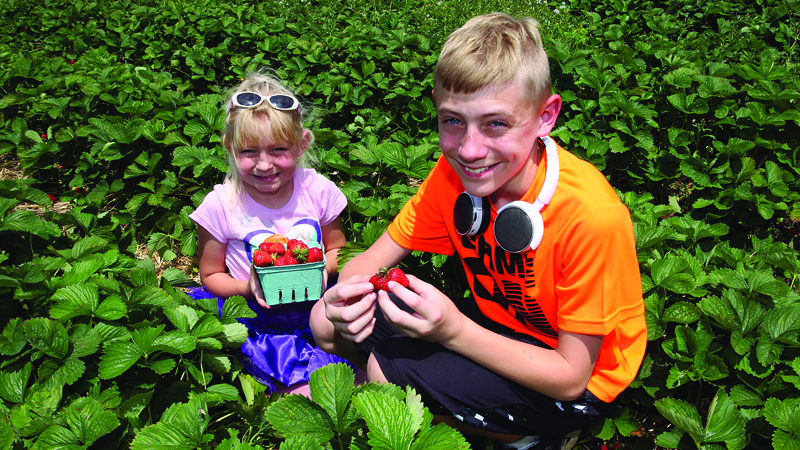 ---
By SEAN BARRON
news@vindy.com
CANFIELD
Even though it's more than four months away, Logan Wolfe was acting in a manner slightly reminiscent of Halloween as he meticulously filled a small basket during part of a healthful scavenger hunt.
Suffice it to say his efforts bore ripe fruit.
"It's really fun, and they smell really, really beautiful," the 12-year-old Calcutta boy said as he loaded his small basket not with candy, cookies and bubblegum, but with strawberries. "It's a very fun day today."
Logan, his sister, Kylee, 7, and their aunt, Kimberly Smith of Salineville, were among those who braved 90-degree temperatures to fill 1- or 4-quart baskets during a Pick Your Own Strawberries event Sunday afternoon in a large field at Leffingwell and Knauf roads.
The opportunity for people to select the fruit from the field was in conjunction with the two-day Strawberry Festival that kicked off Saturday at Whitehouse Fruit Farm, 9249 state Route 62.
June is the primary berry picking time, since it's when the fruit is at its ripest, noted Debbie Pifer, Whitehouse Farm's owner.
Read the full story Monday in The Vindicator and on Vindy.com
More like this from vindy.com