BASEBALL PITCHER Sebastian Lay Jackson-Milton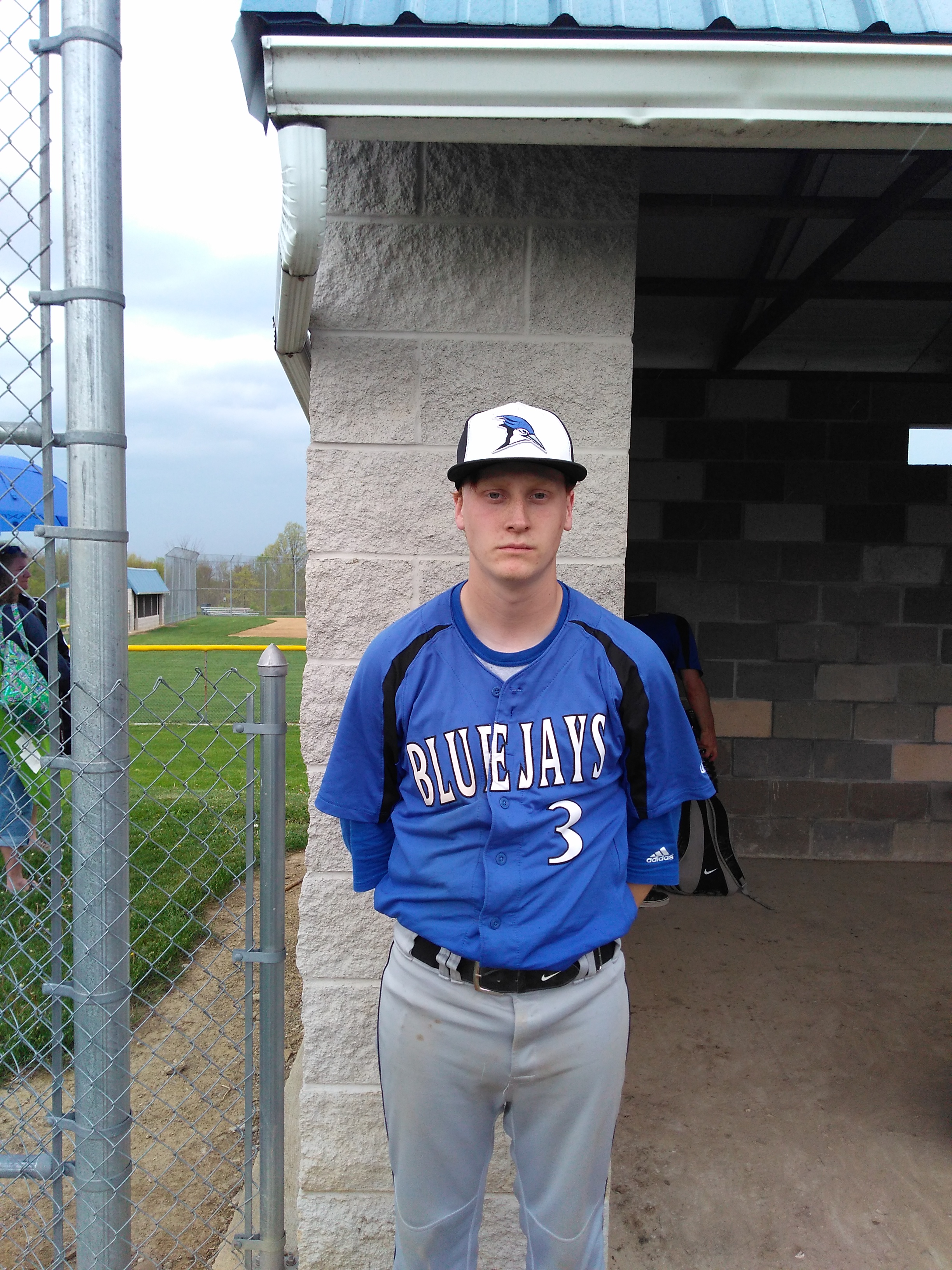 ---
Sebastian Lay admits that he over-achieved on the mound.
The Jackson-Milton pitcher didn't look human in most of his outings this season.
Lay finished with a 9-2 record and worked his way into two state record lists.
The senior is tied for 24th in the state record book after pitching 252/3 scoreless innings. He also pitched 231/3 innings without a walk, the 13th longest streak in Ohio High School Athletic Association history.
"I wasn't planning on getting to the [state] record books at all," Lay said. "I was just going out to pitch."
Lay also set a school record in the Blue Jays' win over Western Reserve in a Division IV sectional final.
He broke current pitching coach Matt Ruby's single-season strikeout record, which was set in 1999. He struck out 140 batters, crushing Ruby's record of 125.
Lay was named second team all-state by the Ohio High School Baseball Coaches Association.
It's the second time Lay received all-state honors. He earned honorable mention last season along with former teammate Noah Laster.
Lay pitched a complete game against Western Reserve in the Blue Jays' 4-3 tournament win, outdueling Western Reserve's Dom Velasquez. He struck out eight and allowed three runs, two earned, on six hits.
For three straight years, Jackson-Milton had lost to the Blue Devils in the district title game.
"We'd always been losing to [Western Reserve] in the district championship, so to beat them was amazing," Lay said. "Getting to beat them at their place was a great feeling for all of us as a team."
Lay's second loss of the season came at the worst time. The lefty pitched into the eighth inning in Jackson-Milton's 2-1 extra-inning loss to Springfield in a district semifinal.
Lay struck out 11 Tigers, but he allowed the walk-off RBI single by Brandon Walters in the eighth.
"I had a really good season," Lay said. "I kind of did stuff I wasn't expected to do, but I had a great season. I was surprised by my own performance."
— Dan Hiner
More like this from vindy.com