This year's honorees for top Vindicator Spring Athletes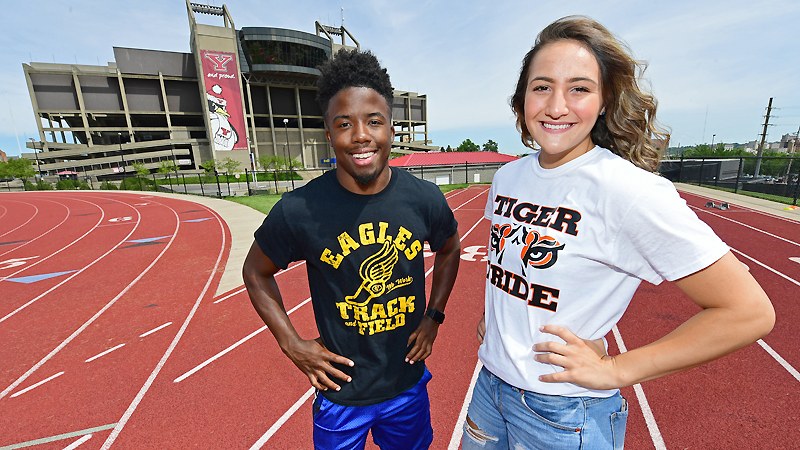 ---
YOUNGSTOWN
This year's honorees for top spring athletes include state champions and pioneers of their sport. Read about all of The Vindicator's 2018 Spring Athletes in Sunday's Vindicator, and Vindy.com.
For example, the Champion High School softball team repeated as Ohio's best in Division III, and pitcher Allison Smith and shortstop Megan Turner were big reasons why.
South Range's baseball team captured the school's first state championship, and Ben Rivera helped lead the way.
In track, Valley Christian's Jamynk Jackson won the 200 and was on the winning 4x200 team. Newton Falls' thrower Izzy Kline won a state title for shot put.
And in newer sports, Canfield's Isabella Kelty celebrated her team's first playoff win while East's Rayshawn Perkins was named the state championship game's MVP.
Also selected were Boardman's Devin Whitaker (boys lacrosse), Canfield's Tim Cianciola (tennis), Crestview's Dominic Perry (track and field thrower), Jackson-Milton's Sebastian Lay (baseball pitcher) and East's Jahniya Bowers (track and field runner).
More like this from vindy.com