LORDSTOWN LIVE | Vet speaks out against TJX site; Mayor defends abatements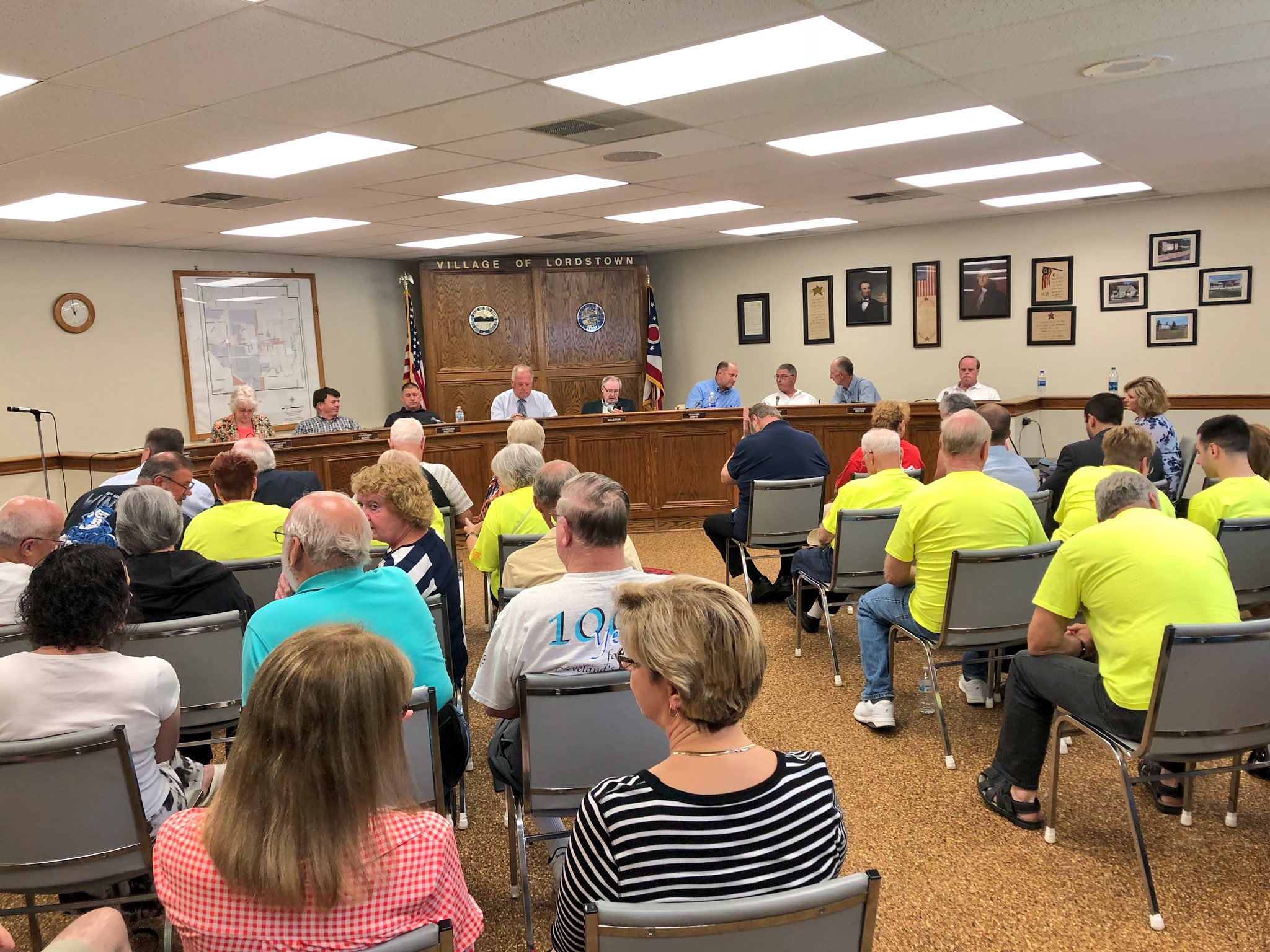 ---
LORDSTOWN
A public hearing on proposed zone changes for a HomeGoods distribution center is now taking place at the village administration center. 
A crowd of about 50 has turned out for the meeting, where members of the public will have the chance to give input on the proposal to rezone 290 acres of residential land to industrial. 
Village council will have a first reading of the ordinances following the public hearing. Council will not vote today. A vote is expected to take place Thursday. 
The proposed project is for a $160 million HomeGoods warehouse on Ellsworth Bailey Road that TJX says could create 1,000 jobs within five years of opening. 
Here's a running summary of today's commentary:
• Mayor pushes back on critics of giving TJX a 10-year, 75 percent tax abatement. "Nobody likes abatements, folks. But you're giving up money you didn't have in the first place." He says schools still would get $400K per year from the property, compared to few thousand dollars now.
• One resident said he bought land because the area was zoned residential, and he thought he was protected.
"Thirty years I've served in the military. I did that to provide for my family. I went to places I didn't know if I was coming back from to provide that for my family."
• Trumbull County MetroParks board chairman says park system is interested in taking ownership of wooded buffer area & he will initiate that process at park's next board meeting.
• State Rep. Glenn Holmes and state Sen. Sean O'Brien both speak in favor of the zone changes. O'Brien notes continued reduction of workforce at GM Lordstown plant. At end of next week, plant will be down to about 1,500 workers.
• Some village residents are opposed to the use of residential land and are concerned about the project's impact on nearby neighborhoods, while others are supportive due to the economic benefits.
More like this from vindy.com