Trumbull County 911 center and sheriff's office to switch radio system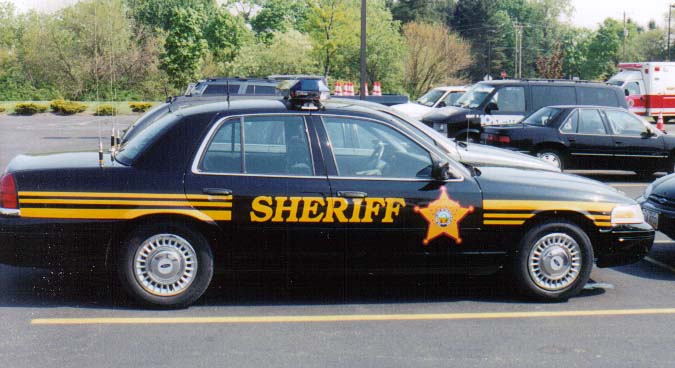 ---
By ED RUNYAN
runyan@vindy.com
WARREN
Trumbull County commissioners approved a resolution Wednesday to spend about $1.5 million to allow the Trumbull County 911 center and sheriff's office to switch to the state's Multi-Agency Radio Communication System system.
Warren officials are committed to also joining the MARCS system but won't have to pay their roughly $370,000 cost to switch until sometime next year.
Warren Police Chief Eric Merkel says the new system will allow officers to hear each other more clearly and more consistently. The switch will also eliminate the headaches of maintaining their own radio system as the city does now.
"We get a state-run radio system for [about $370,000]," Merkel said. "It's a no brainer." To upgrade the city's current system would cost $1 million to $1.5 million Warren Safety Service Director Enzo Cantalamessa said Wednesday.
The radio system the city currently uses has not worked very well for about 18 months because a radio tower at the city's Avalon Golf Course in Howland had to be taken out of service. The city will sign a memorandum of understanding with the state in the coming weeks turning over the Avalon tower to the state, which will invest about $350,00 to upgrade and equip the tower for use in the MARCS system.
Merkel and Ernie Cook, county 911 director, say the quality of the radio transmissions on the new digital system will be better than what they use now. Currently, conditions such as fog and rain reduce the quality of the radio transmissions.
Both say MARCS will give them better "interoperability," meaning the ability for law enforcement and emergency services to communicate with each other. Trumbull County is among the last four counties in Ohio to switch to the MARCS system, Cook said.
The county agencies and city agencies are expected to have their new system in place by the end of this year. The county will sell bonds to pay its $1,471,721 part of the cost.
For that money, the 911 center will get 10 Motorola dispatching consoles and the sheriff's office will get 70 mobile radio units, 70 portable radios, and 70 "repeaters" to help extend the transmissions in rural areas.
Merkel and Cook say the new system will allow law enforcement to encrypt their radio transmissions, meaning the public will no longer be able to pick up the transmissions on their police scanners.
Cook said the main reason police agencies do this is to protect law enforcement officers. Merkel said it also prevents people from obtaining personal information over the radio such as Social Security numbers.
More like this from vindy.com