CCA, Boys & Girls Club collaborate on beautification project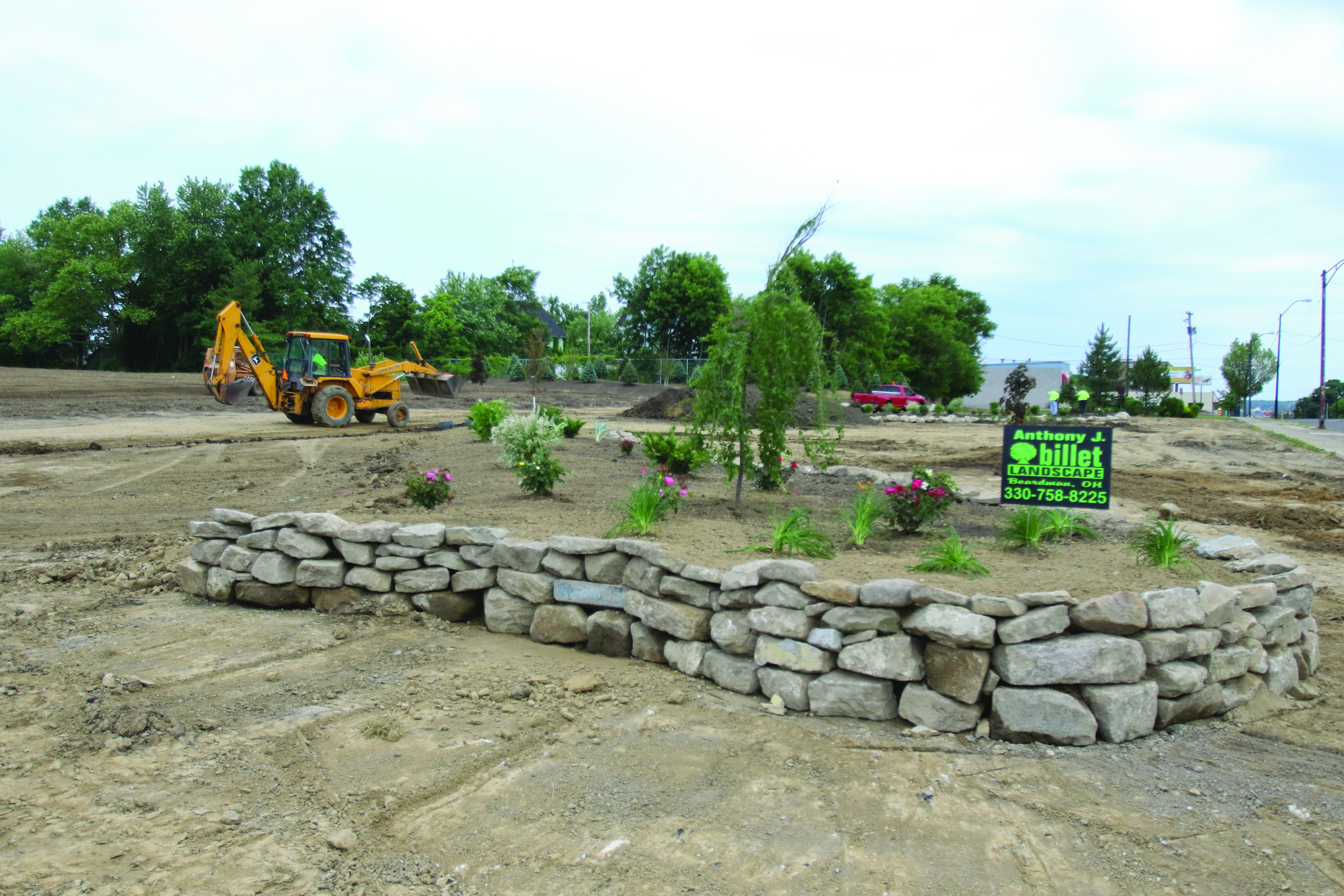 ---
Staff report
YOUNGSTOWN
Landscaping work is underway at a Market Street property on a collaboration project between the Community Corrections Association and Boys & Girls Club of Youngstown.
The property at 2023 Market St. used to be Red and White supermarket. CCA purchased it for $50,000 in 2016. The property had been vacant for more than three years.
CCA is a transitional facility for offenders who are coming out of prison or jail where they spend time before being fully released.
Once CCA worked on removing all asbestos in the building, the city had it demolished that same year. RT Vernal Paving & Excavating of North Lima began excavating the land last summer. Since then, work on the project had been mostly silent until recently in which landscaping work is being done by Anthony J. Billet Landscaping Co. of Boardman.
"They were given a drawing of a design, and so now they are bringing that design to life," said David J. Stillwagon, the CCA chief executive officer. "They are planting evergreen trees, shaping the flower beds and putting two aesthetically placed flower beds that are going along Market Street."
The reason for the pause in work on the project in 2017 was due to poor weather conditions, Stillwagon said.
The idea of the collaboration project between the CCA and Boys & Girls Club came about in 2016. Stillwagon met with club officials that year in which he found out they had quite a few things in common in terms of what they want to accomplish.
"If you really look at it and take a step back, both the Boys & Girls Club of Youngstown and Community Corrections Association deal with people and we work to keep them engaged in pro social activity," Stillwagon added.
The club, located on Oak Hill Avenue, does have a recreational space, so the green-space project, which is behind the club, would be a welcome addition, he said.
Stillwagon said people who are court ordered for community service will be able to work on maintaining the property in order to work off their court costs and fines.
More like this from vindy.com