TIME to UNWIND - Brought to you by MERCY HEALTH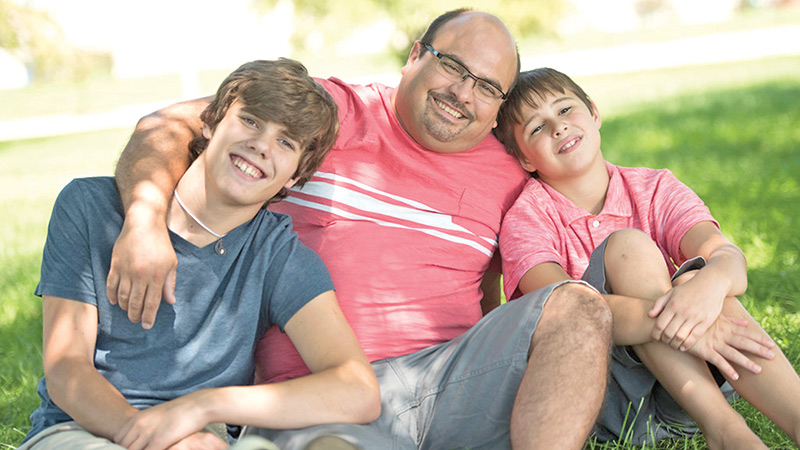 ---
Brought to you by MERCY HEALTH
The mission
The mission of Mercy Health has remained steadfast since the Sisters of the Humility of Mary began providing health care services more than 100 years ago. Mercy Health's core values of compassion, excellence, human dignity, justice, sacredness of life and service are upheld at all of our care locations, blending pioneering technology and innovative equipment to provide the best care possible.
Visit mercy.com for more information or to find a doctor, location or specialty.
We all need a moment to unwind and take a break from the stresses of everyday life. For parents, this can often mean a date night, an evening away from home and possibly the children. The question always is – who is going to watch the kids? Finding a babysitter who isn't a family friend or neighbor can be challenging when it comes to who to trust and how we can ensure our children are with someone safe.
For more than 35 years, a national program known as SafeSitter, has been educating, training and certifying youth across the nation to be just that – a safe sitter!
Started as the result of a tragic loss that an emergency-room physician experienced early in her career, the program has grown to include more than 900 providers representing all 50 states. These communities have become hubs for training the next generation of sitters.
Focusing on children in grades six-to-eight, SafeSitter educates and trains youth in four key aspects – safety skills, child care skills, first aid and rescue skills as well as life and business skills. These four categories span all functions of child care from indoor/outdoor safety to child care routines and behavior management to injury prevention and CPR training. Ensuring that wherever and whenever a problem may present itself, the sitter is ready to respond. Unique to the SafeSitter program is that of the life and business skills children in the program learn. How to screen jobs, setting their fees and even greeting employers are each part of the curriculum.
In the Mahoning Valley, Akron Children's Hospital as well as Mercy Health – Youngstown have both been providing the local expertise and training for our youth. "Having comprehensive skills and the ability to respond when the unexpected occurs, remains the top priority of our training." Said Bridget Lackey, Community Health Educator at Mercy Health – Youngstown. "These children gain incredible knowledge and develop skills that range from basic child care routines to behavior management and injury prevention. Skills that translate all throughout their life." She added.
SafeSitter has built safer communities by providing the youth with skills they need to be safe while home alone, watching younger siblings or when they may be called to babysitting duty outside their home. Several classes have been scheduled at two Mercy Health locations with more information available at www.mercy.com or by phoning 330-480-3070. Classes are limited and scholarships are available to cover the $29 cost to attend.
More like this from vindy.com