Summary of recent criminal activity in Austintown and Canfield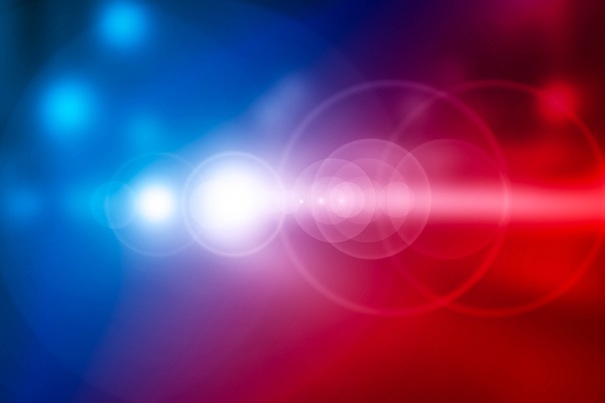 ---
A summary of recent criminal activity in Austintown and Canfield
AUSTINTOWN
June 6
Drugs: A traffic stop near North Meridian Road resulted in a drug-abuse charge against David M. Daniels, 25, of North Montgomery Avenue, Youngstown. Found were three small suspected marijuana cigarettes and a bag of suspected marijuana Daniels admitted was his, police alleged.
Theft: Someone took a weed trimmer and an edging device from Home Depot, 6100 Mahoning Ave.
Theft: A debit card was stolen at a Mahoning Avenue big-box store.
Unauthorized use of a vehicle: A U-Haul truck was taken without permission from a residence in the 100 block of Dehoff Drive.
Employee theft: Peter J. Luchansky, 63, of Steeplechase Drive, Canfield, was charged after a loss-prevention official with Marc's, 4755 Mahoning Ave., alleged having seen on video surveillance footage Luchansky in a cooler drinking two beverages he failed to pay for. He also was accused of stealing two 1-dozen cartons of eggs from the grocery store.
Theft: Someone removed a bag attachment from a tractor that was on a trailer in the 5600 block of Colgate Drive.
Theft: Items were taken from a car in the 4500 block of Rhode Island Drive.
Criminal damaging: A front screen door sustained damage at a home in the 4200 block of New Road.
Theft: An iPhone was stolen at a tavern in the 3700 block of Oakwood Avenue.
June 7
Arrest: Officers were dispatched to St. Elizabeth Youngstown Hospital to arrest Jennifer L. Almeida, 29, of Matta Avenue, Youngstown, who was wanted on two Austintown warrants, including a felony drug-abuse charge.
Assault: A charge was pending regarding an assault that reportedly took place in the 5500 block of West Webb Road.
Overdose: A person was taken to St. Elizabeth Youngstown Hospital after a reported drug overdose in the 40 block of Placid Boulevard.
June 8
Arrest: Police responded to a report of suspicious vehicles in the 4000 block of Lanterman Road, where they took Mary J. Porter, 46, into custody. Porter, of North Navarre Avenue, Austintown, was wanted on a felony warrant from Mahoning County Common Pleas Court charging her with trafficking in drugs.
Fraud: An Ather Drive resident reported having been a victim of an internet scam.
Theft: A man reportedly stole $186 worth of meat products from Giant Eagle, 5220 Mahoning Ave.
Theft: Howard G. Ahart of Lloyd Avenue, Youngstown, was charged with stealing about $88 worth of steaks and shrimp from Walmart, 6001 Mahoning Ave. Ahart, 55, also was wanted on a Boardman warrant.
Vandalism: Merchandise was tampered with at a business in the 5500 block of Cerni Place.
Identity theft: A North Turner Road resident discovered a fraudulent account had been opened in the victim's name.
June 9
Drugs: A suspicious car caught the attention of an officer on patrol in the 3600 block of Mahoning Avenue, where Brandon J. Angelo, 25, of Myron Street, Hubbard, was cited on a charge of possessing drug paraphernalia and issued a summons charging drug abuse. Angelo had two bags of a substance that tested positive for THC, the chemical responsible for many of marijuana's psychological effects, a report showed.
June 10
Arrest: Officers picked up Melody S. Ford, 39, of Austintown as she walked near her Burkey Road residence. Ford was wanted on a Portage County warrant.
Theft: Lisa S. Zellefrow, 36, of Red Apple Drive, Austintown, was charged with intentionally neglecting to scan about $160 worth of merchandise that included two packs each of flea and tick treatment as well as printer ink while in Walmart.
Theft: A man reportedly stole video games from Walmart.
June 11
Arrest: After pulling him over near a Mahoning Avenue gas station, authorities took Steve Jenkins, 66, into custody upon discovering Jenkins, of Westchester Drive, Austintown, was wanted on a Boardman Area Court warrant charging theft.
CANFIELD
June 7
Citation: Andrea Boyle of North Highland Avenue, Girard, was cited after having been pulled over on Fairground Boulevard. Boyle, 44, was cited on a charge of driving 54 mph in a section of the road with a 35-mph speed limit.
Arrest: Kory Flowers, 26, of North Garland Avenue, Youngstown, was charged with driving under suspension after officers pulled him over on Herbert Road.
June 8
Citation: After stopping his vehicle on Fairground Boulevard, authorities wrote a minor-misdemeanor citation charging Christopher Brown, 18, of Green Beaver Road, Canfield, with failing to wear a seat belt.
Citation: A traffic stop on South Broad Street led to a citation charging Audrey Miller, 22, of Cincinnati with driving 42 mph in a 25-mph area.
Citation: Officers on Callahan Road cited Kristyn Essad, 46, of Callahan, Canfield, on a charge of driving 43 mph in a section with a 25-mph speed limit.
June 9
Citation: Kevin Esposito, 32, of Baymar Drive, Youngstown, received a citation on North Broad Street charging him with having an expired registration.
June 10
Citation: A traffic stop on Herbert Road resulted in a citation charging Dnelle Seiple, 48, of Kirk Road, Youngstown, with traveling 48 mph in a 25-mph zone.
Citation: Patrick Wynn, 49, of West Boulevard, Boardman, was cited on a charge of driving 47 mph on Herbert Road, which has a 25-mph speed limit.
Citation: Police on East Main Street pulled over then cited Joseph Tully, 33, after saying the Canton man was driving with an expired driver's license.
More like this from vindy.com