Driver in triple-fatal crash in jail on $210K bond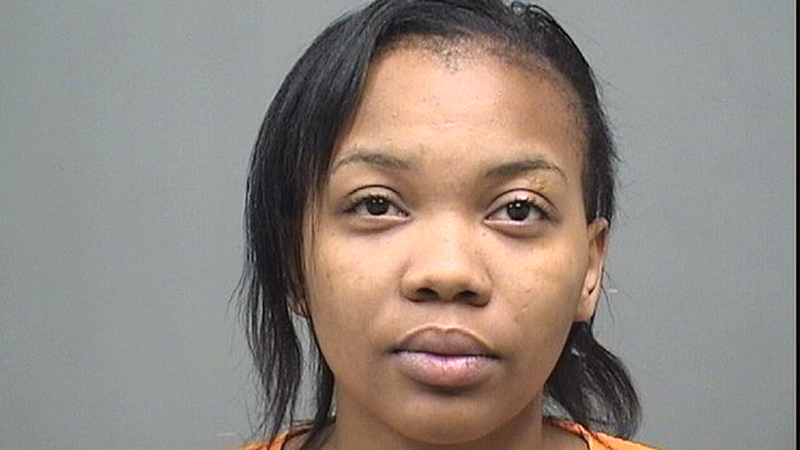 ---
YOUNGSTOWN
A 25-year-old Warren woman accused of killing three people in her vehicle while driving the wrong way on state Route 711 is in the Mahoning County jail on $210,000 bond.
Ka'Nosha Bason will return to Youngstown Municipal Court at 9 a.m. Thursday for a preliminary hearing.
She was arraigned Friday on six counts of aggravated vehicular homicide and one count of driving without a license in a Feb. 23 crash that killed her children Noreyion Bason, 7, and Nialaisha Bason, 5, and her 32-year-old brother, Cedrick Lyons.
Reports said Bason was driving a GMC Envoy the wrong way in the northbound lanes of the freeway near the Gypsy Lane exit ramp when she collided with a tractor-trailer.
The children were in the back of the SUV, and her brother was in the front when they were killed.
Police said toxicology tests showed Bason had high levels of marijuana and cocaine and also alcohol in her system at the time of the crash.
Bason's levels of drugs in her system are the aggravating factors in the charges, which makes them second-degree felonies, police said.
Police also said Bason wasn't very cooperative with investigators.
Bason's family was in court Friday for her video arraignment by Magistrate Anthony Sertick. They declined to comment about the case.
Youngstown police and the U.S. Marshals Task Force members began looking Monday for Bason to charge her.
They went to her Parkman Road home in Warren, but were told by the property manager she was evicted in February, according to a police report.
They also went to her mother's house and her grandmother's house, both in Warren, to find her, but couldn't, the report states. But her grandmother told law enforcement Bason was staying in Akron with an aunt.
On Wednesday, Lynn Maro, an attorney, told a task force officer that Bason would surrender the next day, the report states. She did that about 11:30 a.m. Thursday at the Mahoning County jail.
In court, Atty. John Juhasz, who is representing Bason, said she would have turned herself in earlier, but was first working to get legal representation.
Prosecutors asked for a $250,000 bond for Bason while Juhasz said his client doesn't pose a flight risk and asked that bond be set at $50,000. Sertick opted for $210,000 – $35,000 for each felony.
More like this from vindy.com