Summary of recent criminal activity in Girard, Liberty and Hubbard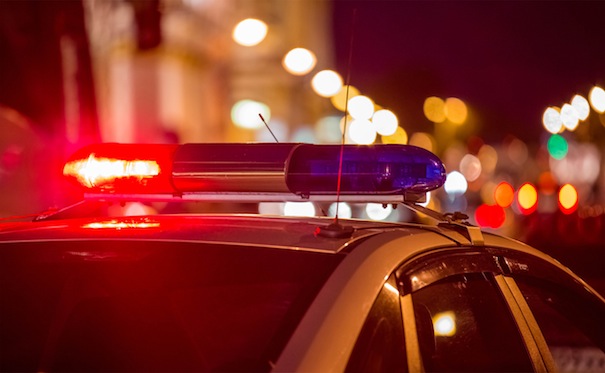 ---
A summary of recent criminal activity in Girard, Liberty and Hubbard:
GIRARD
June 1
Arrest: Niles police handed Gary W. Green, 64, to Girard authorities. Green, of Deforest Avenue, Warren, was wanted on a warrant accusing him of failing to appear in Girard Municipal Court.
Aggravated menacing: An Idaho Avenue man alleged a man threatened him and to shoot police if the accuser called them.
Trespassing: John W. Huzvar, 47, of Martin Luther King Jr. Boulevard, Youngstown, faced aggravated-trespassing and resisting-arrest charges after authorities answered a call about someone yelling at passing motorists on East Main Street. Huzvar's actions also led to a nearby school going on temporary lockdown, a report stated.
June 2
Assault/criminal mischief: A Warren woman alleged her boyfriend, of Taylor Avenue, pushed her 3-year-old son to the ground during an argument between the adults. Also, a front screen door sustained damage, purportedly when the woman tossed items through the door as part of the argument.
June 3
Trespassing: Police responded to a report of a vehicle stuck on a set of railroad tracks on private property off Marshall Road. Found in the car were a wallet, several bank cards and $414 in cash, a report said.
Recovered property: A 2009 Dodge Avenger was found in the 100 block of Ella Street after it had been reported stolen in the 800 block of Washington Avenue.
Scam: An Ohio Avenue man reported having signed up for a loan advance with what he believed was a legitimate online business, which led to what he said were multiple calls and text messages from scammers threatening legal action if the accuser failed to return deposits to his account in the form of gift cards.
Trespassing: An Avon Avenue man told officers all-terrain vehicle drivers frequently use his front and side yards without permission to access a wooded area behind his home.
June 4
Identity fraud: A North Avenue woman told police she received a bill claiming she owes $194 on an account she had never opened.
Recovered property: A Mosier Road couple had reported a 32-inch flat-screen TV and a 12-gallon air compressor stolen before the items were recovered.
June 5
Drugs: Authorities responded to a report of an unresponsive woman at a West Second Street residence before charging Sara L. Caspary of West Second, Girard, with possessing drug-abuse instruments. Caspary, 31, admitted having a hypodermic needle for injecting heroin before she was taken to an area hospital, a report showed.
Trespassing: A Forsythe Avenue woman reportedly captured on home video surveillance a suspicious man in her backyard.
Drug paraphernalia: After pulling her over near Ward Avenue, officers charged Heather R. Ramsey, 37, of Gary Avenue, Girard, with possessing drug paraphernalia when, police alleged, a suspected crack-cocaine pipe and a small scouring pad with burn marks common in drug use were in an eyeglass case.
LIBERTY
June 1
Criminal damaging: An employee with Conroy's Xpress Shell gas station, 3990 Belmont Ave., reported a man pumped gasoline and neglected to return the nozzle before a woman drove away, then, a short time later, got out of the vehicle and tossed the detached and damaged hose to the ground.
Theft: A manager with Firestone Complete Auto Care, 3335 Belmont Ave., discovered an undisclosed sum of money missing from an office safe.
Drugs: Officers responded to possible drug activity at Walmart, 200 Goldie Road, where they charged Maxwell T. Bartlett, 30, of Diana Drive, Poland, with possessing drug-abuse instruments and drug paraphernalia after alleging Bartlett had two hypodermic needles and an aluminum can used to cook heroin. Possible felony charges were pending, a report said.
Vandalism/menacing: A Girard couple visiting their son's gravesite in Church Hill Cemetery, 2138 Church Hill Road, saw that someone had poured a blacktop sealant on his headstone. Also, one of the accusers alleged his brother had posted harassing comments on Facebook about the family.
June 2
Arrest/theft: Officers dealing with a dispute at a Belmont Avenue motel took Roberto J. Espada, 23, into custody after learning he was wanted on warrants from Trumbull and Mahoning counties. Espada, of Ayers Street, Youngstown, also faced a theft charge after his former girlfriend alleged he had taken her purse during an argument between them.
June 3
Arrest: James P. Feltner, 27, of North Belle Vista Avenue, Youngstown, was pulled over on Belmont Avenue and arrested on a Campbell Municipal Court warrant.
Arrest: David G. Sharpe, 55, of Westchester Drive, Austintown, was taken into custody during a traffic stop on Belmont Avenue after authorities determined he was wanted on a warrant from Youngstown.
Arrest: Police were dispatched to the Mahoning County jail to pick up Darius D. Beasley, 26, of Cedar Lane, Youngstown. He was wanted on a warrant charging failure to appear in court.
June 4
Theft: An employee with Hampton Inn, 4400 Belmont Ave., alleged a Girard man took several deposits from fellow workers, along with an electronic tablet.
June 5
Attempted burglary: A woman reportedly captured on video surveillance a male juvenile pulling on three doors in an effort to enter her Klines Drive home.
Burglary: A Townsend Avenue woman alleged her estranged boyfriend kicked in and damaged her front door, apparently during an argument about a phone number he sought.
Drug paraphernalia: A traffic stop near Church Hill Road resulted in a charge of possessing drug paraphernalia against Jason Wardega, 44, of Youngstown-Warren Road, Warren. Wardega, who also was wanted on a felony warrant, had a suspected methamphetamine pipe with burn marks, police alleged.
Identity fraud: A Louise Lane woman told police she was informed of an outstanding bill for more than $500, apparently that originated from a Youngstown address, as she contacted Ohio Edison Co. to have her utility connected.
June 6
Drug paraphernalia: A traffic stop near Belmont and Trumbull avenues resulted in the arrest of Kevin Carter, 59, of Harvard Avenue, Youngstown, on a charge of possessing drug paraphernalia. Carter, who also received several traffic citations, had a suspected crack-cocaine pipe with burn marks, a report showed.
HUBBARD
June 1
Trespassing: A suspicious person reportedly entered an apartment in the 200 block of Parkview Drive.
Theft: The rear license plate was removed from a vehicle in the 100 block of Youngstown-Hubbard Road.
June 2
Theft: Police charged a 14-year-old Hubbard girl after an 11-year-old Youngstown girl reported $200 had been stolen from her while she was at a West Liberty Street fast-food restaurant.
More like this from vindy.com