Students and staff honor retiring principal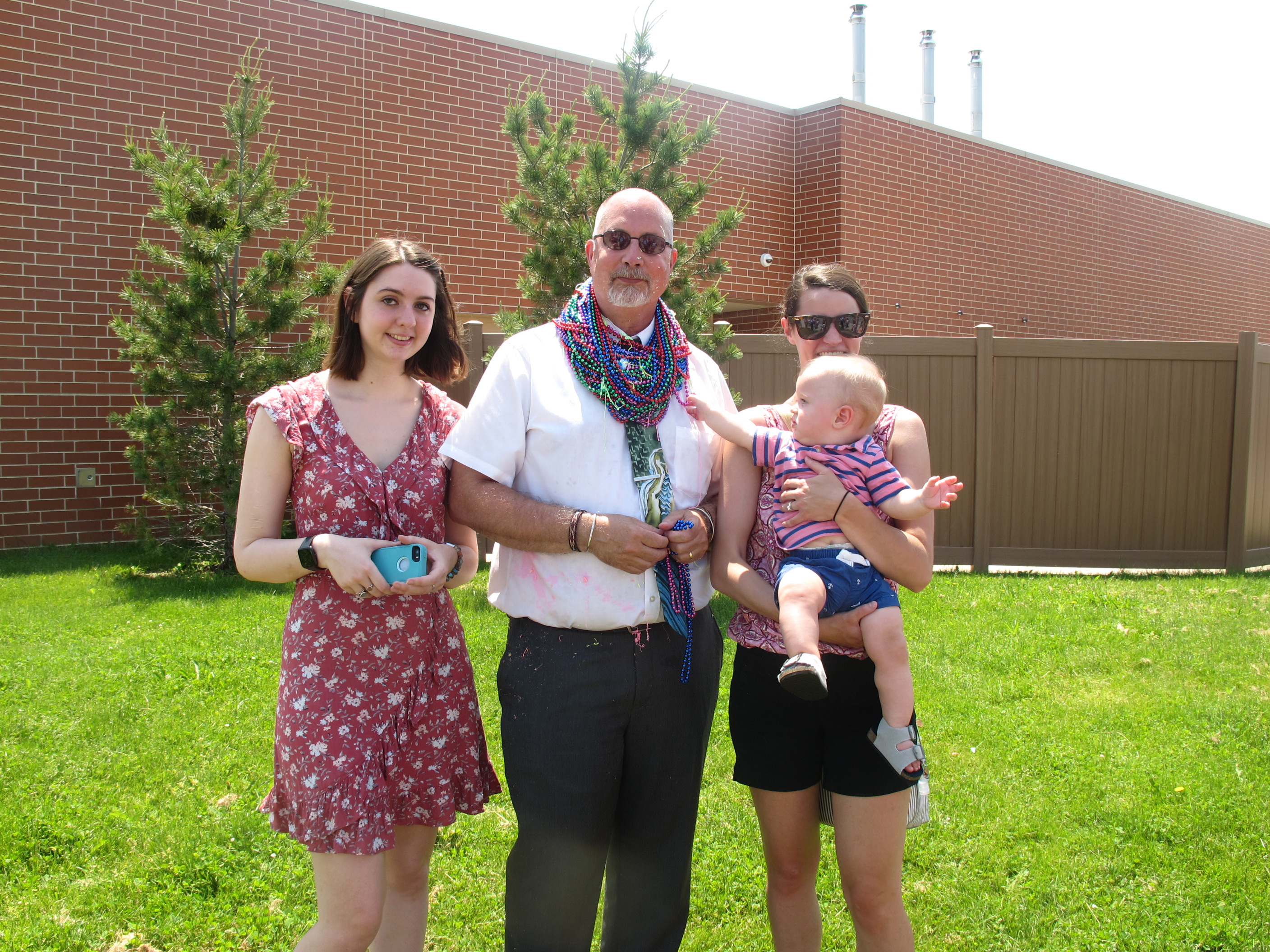 ---
By ZACK SHIVELY
Austintown Elementary School honored their principal on his last day before entering retirement on May 29.
The PTA organized the "clap out" with the staff of the school. The students and teachers clapped for principal Thomas Lenton as he walked past. He shared hugs with many of the school staff members as the students sprayed him in silly string.
"I am speechless and overwhelmed by the thoughtfulness of the staff, PTA and the boys and girls at the school," said Lenton, with a smile on his face. He spent 19 years with the school system and said he was "blessed to be here."
The PTA and teachers snuck the students out of the school using the side and back exits while Lenton was in a meeting. He walked out to students lined up all around the building thanking him for his time as principal. Many of the staff members spoke highly about him.
"It's been the best part of my career," said Lenton. He referred to working with the school as the culmination of a calling where he truly knew that he belonged. He said he is grateful for having the opportunity to serve as principal at the school.
In addition to having his students, Lenton's daughters and grandson surprised him at the school. They embraced him as he turned the first corner. The PTA invited them to the event to make it even more special for Lenton.
"He's been the greatest person to me and my children," said Bethany Martinez, the PTA president, "He deserved a proper send out."
The event took place on the students' last day of school. They had their celebration at the end of the school day and got ready to leave after.
More like this from vindy.com