Stadium Drive celebrates the end of the school year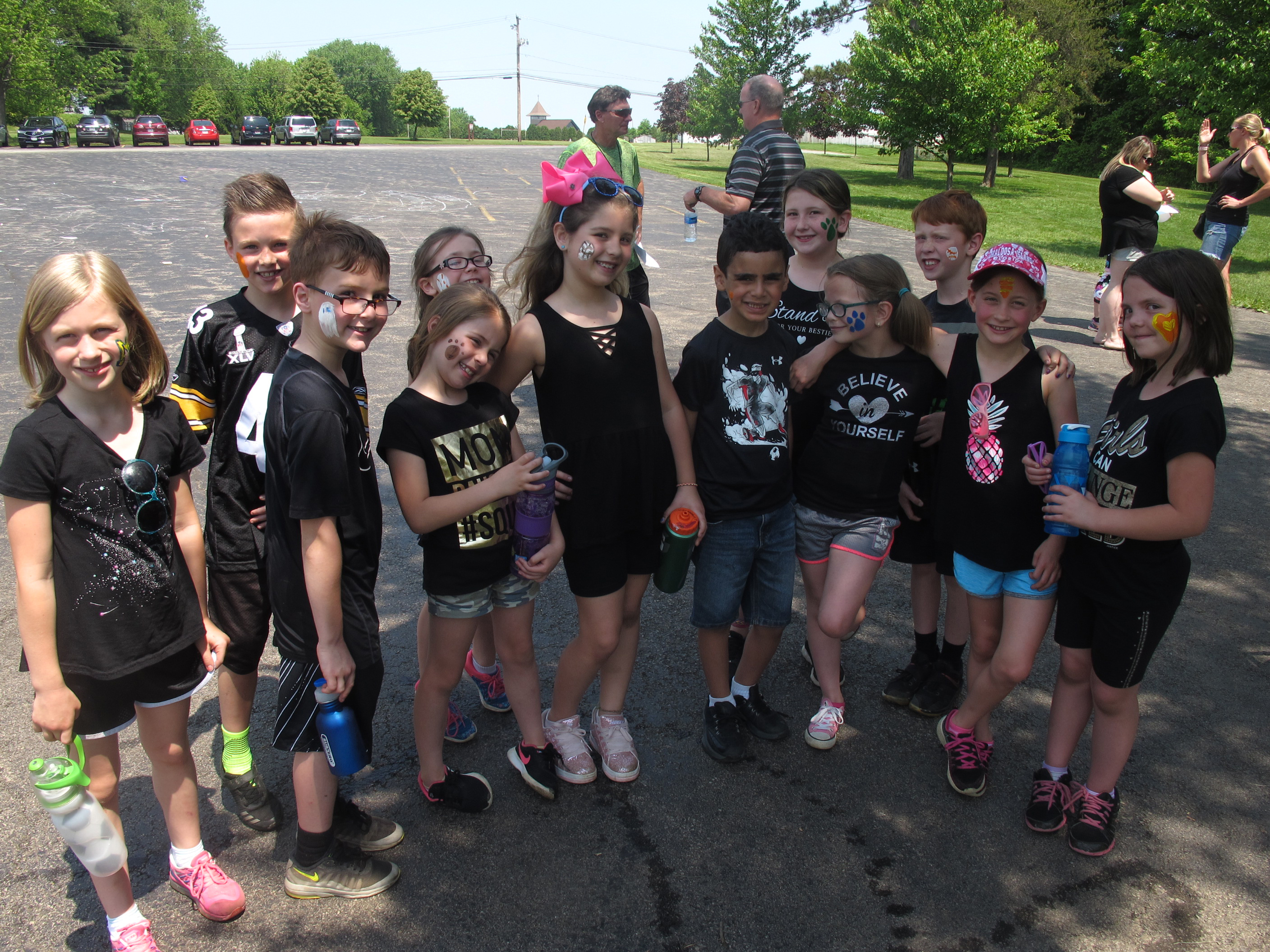 ---
By ZACK SHIVELY
Stadium Drive Elementary gave their students a day of play on May 24 as a way to celebrate the end of the school year.
They school organized 10 activity stations for the children. Teachers and parent volunteers ran the stations and watched the students. Physical education teacher Kendal Daltorio set up the stations and planned the event.
"It's a heathy way to have fun," said Daltorio. She wanted the school to have fun together.
The third- and fourth-grade students went outside for the event first. They had two and a half hours for their field day. The kindergarten, first and second grades had their field day in the afternoon for two hours.
The activities included four bounce around stations from Boardman Bounce and a water relay game. They also played on the playground and in the school's gagapit. They had two break stations: one where the children ate popsicles and another where they had their faces painted in the shade.
Daltorio organizes many of the same events each year, but she likes to add a couple different stations each time. This year, she added the water relay, where the students took turns placing a sponge in water and squeezing it into a two liter bottle on another student's head. Each team competed to see who could fill up the bottle the most.
Both groups of students had a special activity. The third- and fourth-grade students competed in tug-of-war and the kindergarten through second-grade students played parachute games.
The school has the event every year at the end of the school year. They plan for two days in case the first day is rained out. Daltorio has organized the activities each of the last eight years.
More like this from vindy.com