Summary of police activity in Canfield and Austintown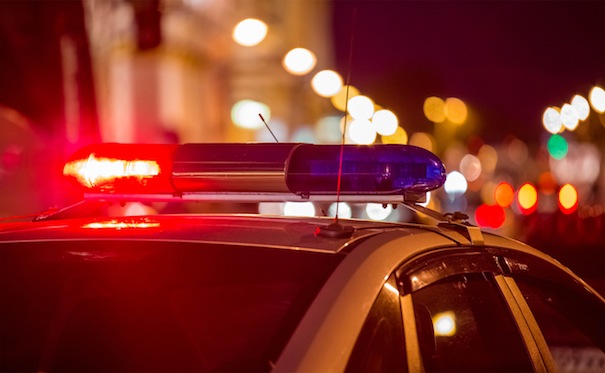 ---
A summary of recent criminal activity in Canfield and Austintown:
CANFIELD
May 25
Arrest: Police on East Main Street pulled over then issued a summons charging Terrance Jordan, 26, of MacArthur Drive, Boardman, with driving under suspension.
Citation: Officers in the 400 block of Hilltop Drive cited Juanita Bermudez, 42, of Mahoning Avenue, Youngstown, on a charge of parking within 10 feet of a fire hydrant.
May 26
Citation: A traffic stop in an Operating a Vehicle Impaired checkpoint on Pasadena Avenue resulted in a citation charging Jarelys Lopez, 25, of East Florida Avenue, Youngstown, with having no operator's license.
Drugs: Jesse Astolfi of Iowa Avenue Northwest, Warren, was taken into custody during a traffic stop on West Main Street. Astolfi, 35, faced three counts of possessing drug paraphernalia, one felony count of drug possession and one misdemeanor count of driving under suspension.
Citation: Tyler Prvonozak, 24, of Idaho Road, Youngstown, was cited on a charge of driving 52 mph in a 35-mph section of West Main Street.
May 27
Arrest: After stopping his vehicle on Dartmouth Avenue, authorities charged Brent Wymer, 22, of Palmer Avenue, Youngstown, with driving under suspension.
May 28
Arrest: Charles Hall, 20, was arrested after having been pulled over on East Main Street. The Canton man was charged with driving under suspension.
Arrest: A traffic stop on East Main Street led to a driving-under-suspension charge against Jaclynn Morrison, 22, of West Earle Avenue, Youngstown.
Citation: Police on North Broad Street cited Dylan Garver, 20, of Spitler Road, Poland, after saying he drove 53 mph on a 25-mph section of the thoroughfare.
AUSTINTOWN
May 22
Auto theft: A 2007 GMC Sierra was stolen in the 400 block of Forest Hill Drive.
Breaking and entering: Power equipment was missing after someone had broken into Jon Auto Sales, 1213 N. Canfield-Niles Road.
Burglary: To a home in the 3800 block of Cannon Road, from which a wristwatch and an iPhone were stolen.
Theft: Shaun M. Binion, 40, of Rosewood Drive, Warren, was charged with stealing three fishing reels valued at $103 from Walmart, 6000 Mahoning Ave.
Theft: An item was taken from a yard in the 4200 block of Woodmere Drive.
Overdose: A drug overdose was reported in the 3600 block of Mahoning Avenue before a man was taken to St. Elizabeth Youngstown Hospital.
Menacing: A Lexington Place man said he received threats that his car would be damaged.
Fraud: A Mahoning Avenue man told police he had been scammed of $4,000.
Theft: Police charged Charles C. George Jr., 26, after alleging George, of St. Louis Avenue, Youngstown, intentionally failed to self-scan $53 worth of merchandise while in Walmart.
May 23
Arrest: Authorities responded to a possible shoplifting situation at the J.C. Penney store, 6001 Mahoning Ave., before arresting Franklin D. Fleming Jr., 58, who listed Youngstown addresses on Dean and Springdale avenues. He was wanted on two warrants from Campbell Municipal Court.
Identity theft: A Pembrook Road resident reported fraudulent account activity.
Arrest: A vehicle check on North Edgehill Avenue resulted in D'Mitri G. Fontes' arrest. Fontes, 24, of Washington Square Drive, Austintown, was wanted on a Youngstown Municipal Court warrant charging assault.
May 24
Attempted breaking and entering: Someone tried to break a lock on a cooler, then kick in a door at The Manor, a restaurant at 3104 S. Canfield-Niles Road.
Criminal damaging: A vehicle in the 200 block of South Edgehill Avenue was found with a broken rear window.
Identity theft: A London Drive man discovered unauthorized charges to his account.
May 25
Identity theft: Stolen and fraudulent checks were reportedly passed at a business in the 2700 block of South Canfield-Niles Road.
Identity theft: A Monaca Avenue resident noticed unauthorized charges to an account.
Fraud: Fraudulent checks were reportedly passed at Send It Packin', a business for mailing, shipping and packing merchandise at 4496 Mahoning Ave.
May 26
Drugs: Authorities responded to possible drug activity in the 6000 block of Mahoning Avenue before handing Carly N. Conway, 26, a minor-misdemeanor citation charging marijuana possession. Conway, of North Yorkshire Boulevard, Austintown, had in a vehicle a container with suspected marijuana she admitted was hers, police alleged.
Recovered property: A firearm and ammunition were found in the 100 block of Forest Hill Drive.
Theft: Bratoya S. Brown, 25, faced a theft charge after authorities alleged the Akron woman had stolen about $504 worth of men's and children's clothing from the J.C. Penney store.
May 27
Arrest: Officers answered a call about two males with baseball bats in the 100 block of North Navarre Avenue, then arrested Matthew T. Spaite, 32, of Forest Garden Drive, Boardman, upon discovering Spaite was wanted on a Boardman Area Court warrant charging theft.
Drugs: Suspicious activity off Mahoning Avenue drew officers' attention before they charged Anthony L. McCormick, 27, of Mahoning Avenue, Austintown, with drug abuse (cocaine), possessing drug paraphernalia and drug abuse (marijuana). Found were a white powder that tested positive for cocaine, a suspected marijuana cigarette, a bag of suspected cocaine and a straw commonly used for drug purposes, a report showed.
Possible theft: A license plate was lost or stolen off a vehicle in the 1300 block of Mulberry Run Drive.
Fraud: A Yorktown Lane resident noticed about $319 worth of unauthorized credit-card charges.
Theft: A man reportedly stole a TV from the J.C. Penney store.
More like this from vindy.com