Man who pleaded guilty in Higham death arrested on traffic warrants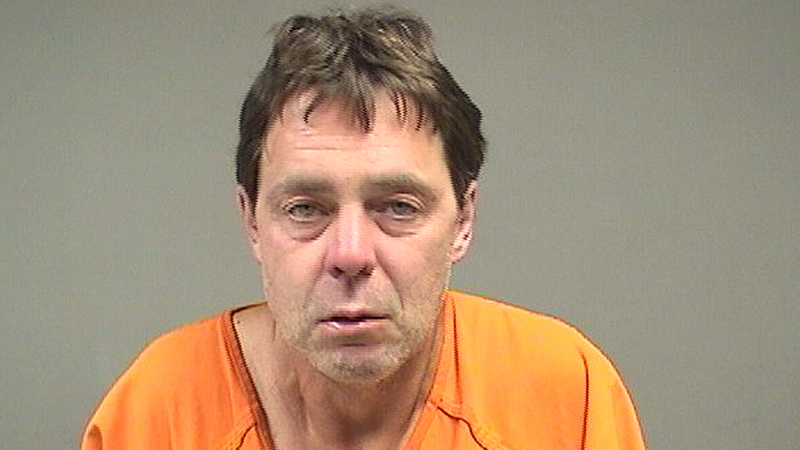 ---
By Joe Gorman
YOUNGSTOWN
The man who pleaded guilty to drowning a 15-year-old boy and hacking his body to pieces asked a municipal court judge Monday for no bond because he is suffering from health problems and the Mahoning County jail staff would not treat him.
Judge Carla Baldwin denied the request by 55-year-old David Sharpe of Westchester Drive in Austintown because he had failed to appear on a traffic charge from 2016.
"No," Judge Baldwin answered, "because we have been looking for you for two years, Mr. Sharpe."
Sharpe, who served a 71/2-year prison sentence after pleading guilty to charges of reckless homicide and abuse of a corpse in the June 2001 death of Jimmy Higham, was booked into the jail Sunday by Youngstown police on a 2016 driving-under-suspension charge and a 2015 driving-while-under the-influence charge.
City police took custody of Sharpe from Liberty police, who had arrested him on the warrants.
Sharpe was arrested in late 2007 in the death of Higham, 15, who was drowned in a bathtub in June 2001 in a West Side home. His body was then dismembered and left in trash bins that ended up in a Poland landfill, police said.
Sharpe was sentenced in 2009 on charges of reckless homicide and abuse of a corpse. Prosecutors said without a body it would have been hard to convict him of murder.
Sharpe's girlfriend, who was Higham's aunt, waited more than six years before telling police what happened to Higham. She received four years in prison for her role in the crime.
Police said the boy was apparently drowned in a bathtub during a domestic incident and that the body remained in the house a couple of days before Sharpe dismembered the body and disposed of it in various ways.
On the driving-under- suspension charge, Sharpe was cited about 12:10 a.m. Aug. 4, 2016, at Market Street and Princeton Avenue after police ran a check on his license plates and discovered his license was suspended. He never appeared in court for his citation.
Sharpe was cited for DUI in November 2015 by the Ohio State Highway Patrol on Interstate 680. He pleaded guilty and was placed on two years' probation as well as given the option to attend driver's school instead of three days of jail, but court records do not show which option he chose.
A warrant was issued for his arrest in September of 2016 for a probation violation on the DUI charge. Judge Baldwin ordered his bond set at $5,000 for that case but did grant him a recognizance bond for the driving under suspension charge.
Sharpe asked for a second recognizance bond because of his health concerns, but Judge Baldwin said no. She said she would alert his attorney to his medical condition.
More like this from vindy.com