Gatorade honors Champion's Turner as Ohio's top player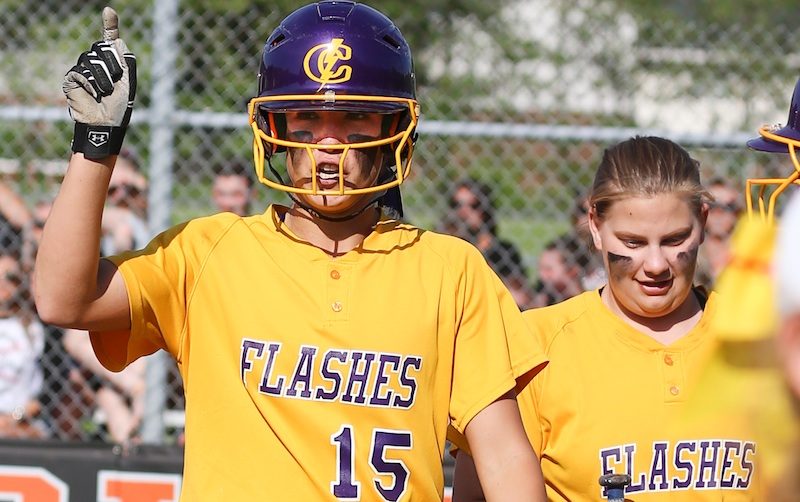 ---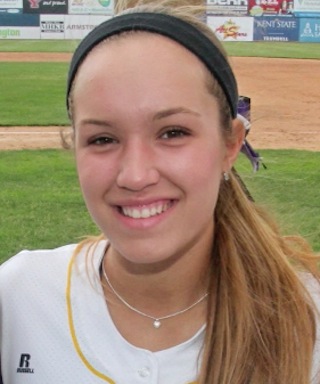 Photo
By BOB ETTINGER
sports@vindy.com
Champion High School graduate Megan Turner will be remembered for being a great ballplayer.
There's no question in that regard, especially after she helped the Golden Flashes win back-to-back state championships and three titles in her four seasons.
But there was something more she strived for her during her varsity softball career at Champion.
"I hope my teammates took away to always be positive, to stay close to each other," said Turner, the daughter of Christy and Brian Turner. "Winning state, obviously we had a lot of talent, but it takes some luck, too, and being close, working hard. I hope that's the kind of person I was and that my team knew I was always there for them.
"Someone once said to play for the little girl in the stands. That's what I did. I was always trying to be a role model."
On Monday, the rest of the world confirmed what had already been known in Turner's own community. She was, indeed, a role model in being named the Gatorade Ohio Softball Player of the Year.
"I wasn't expecting [the award] at all," Turner said. "[Being nominated] is just such an honor. I was sleeping. I woke up and checked my email. I went to visit my mom at work. She hugged me and I thought, 'Here we go.' I'm honored and I'm proud. I couldn't have done it without my teammates, my family and, especially, Coach [Cheryl] Weaver."
Weaver always knew Turner special.
"She epitomizes what I want in a ballplayer," Weaver said. "She's dedicated and practices hard. She has great ethics. She's a great student. She's easy to get along with and she's very even-keeled. Everything about her is what any coach would want 12 of. She might look at me like a second mom, but I'd gladly have taken her under my wing and made her my daughter. I love her."
The award recognizes not only outstanding athletic excellence, but also high standards of academic achievement and exemplary character demonstrated on and off the field. She's now a finalist for the prestigious Gatorade National Softball Player of the Year award to be announced later this month.
Champion High School will receive a trophy to keep inside the school along with a banner and Turner will receive a trophy, . The team will receive a sideline kit from Gatorade. The company also will donate $1,000 to a sport-based organization of Turner's choosing.
Turner, who has committed to Kent State University, can now consider herself the very type of person she looked up to as a young player.
"I looked up to the older kids," Turner said. "Now, I'm in that position and I'm a role model. I thought of the whole team as role models. The little kids now look up to me. Bella Meyer always wants a picture with me after games. She congratulates the team after games. She Snapchats us. When we won state [after the 2017 season] and we went to the track to celebrate, I walked around the track with her. I told her she could be in that position one day. I'm so happy I got to do that for her."
Turner's very open about how she reached her goal.
"There are no words to describe how thankful I am for my parents and my brother [Kent State baseball player Michael]," she said. "When I was younger, I'd get irritated when they pushed me. I wanted them to leave me alone because I needed a break. Now, I realize I wouldn't be the player I am without them They shaped me into the person I am.
"Coach Weaver did that, too. She's a great coach. And I was blessed to have a great group of teammates. When one would graduate, another one would come in and fill any position we needed her to. It's hard to talk about. I get so emotional. I'm so close to them. They shaped me into the person I am. I'm so thankful."
More like this from vindy.com