View failure as opportunity, 263 Canfield grads advised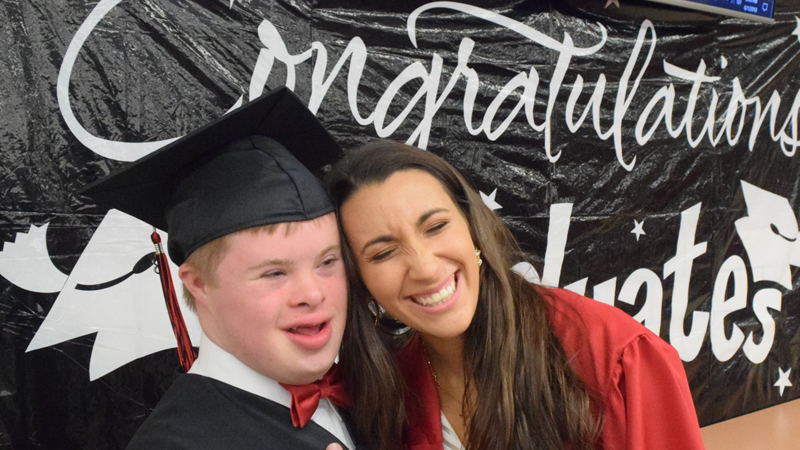 ---
By DAVID SKOLNICK
skolnick@vindy.com
CANFIELD
Canfield Graduation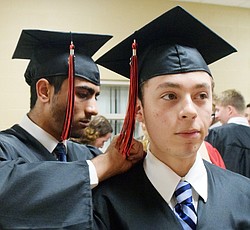 Gallery
The message from Superintendent Alex Geordan to the Canfield High School Class of 2018 was simple but important: It's OK to make mistakes.
"Don't be afraid to fail," he said at Friday evening's commencement. "Everyone fails from time to time. Rather than look at failure as a setback, look at it as an opportunity."
He also encouraged the 263 graduates to "dream big." To do so, he said, "you must have courage and not be afraid to make mistakes."
A number of students said they were going to miss high school, but were looking forward to the next chapter in their lives.
"I've met some of my best friends in high school, friendships that are going to last past high school," said Benjamin Lawson, who plans to attend Youngstown State University with a major in psychology. "High school has prepared me for life. Teachers have helped me and have given me life advice and taught me things I probably wouldn't have known without them."
Madelyn Frost, who will go to YSU online also with a major in psychology, said her time at Canfield High School "helped me grow as a person. It's helped me be prepared for the rest of my life. But I'm ready for it to be over with."
Nada Ali, who will attend Eastern Gateway Community College with plans to be a dietitian, said, "My teachers have helped me prepare for my future."
She said she treasured her time at Canfield High, "meeting new people and building relationships with teachers. I'll miss being here. Just walking around the hallways, seeing people laugh are memories I won't forget."
But, Ali said, "I'm ready to go."
Justice Mary DeGenaro of the Ohio Supreme Court, a 1979 Canfield graduate, gave the commencement address.
She said being back in the high school gymnasium – where the ceremony took place instead of the stadium because of the weather – brought back many memories for her, particularly her time playing basketball.
She told the students: "There's nothing more extraordinary than making the lives of people around you better."
Thomas Beck, who has Down syndrome, was very excited to graduate. He'll continue his studies at Mahoning County Career and Technical Center, and said his goal is to work at Giant Eagle.
Greg Beck, his father, said he had "tears of joy" for his son on his achievement.
"It's been great to see where he was and where he is now," he said. "We're so proud of him. I couldn't be more proud."
More like this from vindy.com