Teen gets probation in two felony cases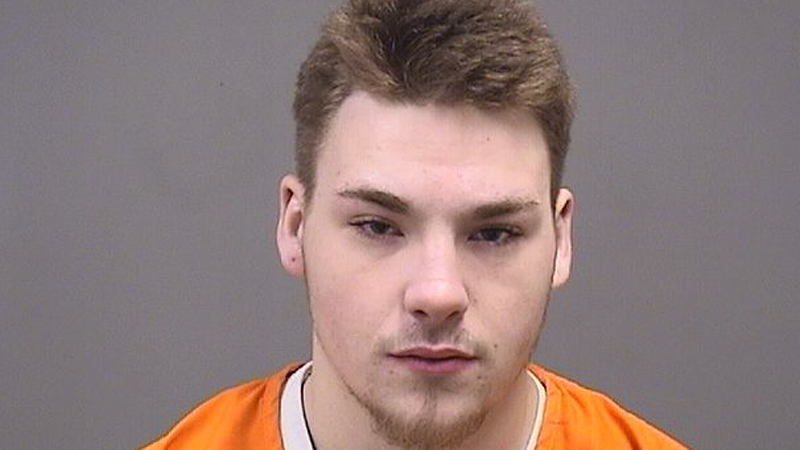 ---
By JUSTIN WIER
jwier@vindy.com
YOUNGTOWN
Tyler Verhest is only 18 years old, but Judge Lou A. D'Apolito said that if he messes up again, he won't get another chance.
"You deserve a break, and I'm going to give you a break," the judge told Verhest. "If you don't take it, you'll deserve prison, and I'll give you prison."
Verhest was before the judge Friday for sentencing in Mahoning County Common Pleas Court.
The teen pleaded guilty to his involvement in two cases.
In October, Verhest was one of two men who stole a purse from a woman in Boardman.
In December, he and two others stole an SUV, led police on a chase and crashed the vehicle in Austintown.
The first case led to charges of attempted robbery and aggravated trafficking in drugs, the latter because the men said they were taking the woman to purchase drugs.
The second resulted in charges of receiving stolen property and obstructing official business.
His attorneys said he was young and got involved with the wrong people.
Verhest's father said the felony charges have served as a wake-up call, and Verhest agreed.
"If this had never happened to me, I'd still be out there doing the same stuff," he told the judge.
Judge D'Apolito sentenced Verhest to three years' probation and ordered him to earn his GED and maintain employment. He said Verhest's youth played a role in his decision.
The judge told Verhest that because of his record, future judges are unlikely to cut him a break if he commits another felony.
"This is it, either you do it or you don't," he said.
Judge D'Apolito also sentenced Michael Sullivan, 22, of Struthers to one year probation for his involvement in the purse snatching.
Michael Wilson, 24, of Warren pleaded guilty to his involvement in the Austintown car chase. He has a sentencing date scheduled in July.
Prosecutors planned to recommend probation for Wilson, but he violated his bond when he was indicted for aggravated robbery last month, which will likely lead to a harsher recommendation.
More like this from vindy.com