McDonald's Mitchell fought through injury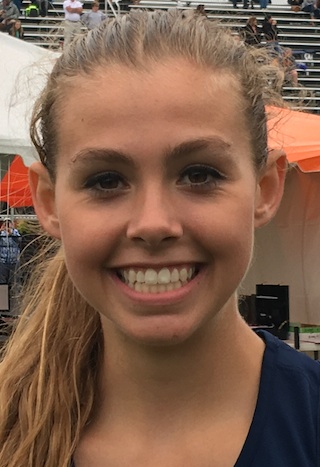 Photo
By Dan Hiner
dhiner@vindy.com
It's been a challenging year for McDonald senior Malina Mitchell.
Mitchell suffered a stress fracture during the end of the cross country season and couldn't run for three months during the winter. Now, she's recovered and competing in the 4x800 relay, 4x400 relay and the 1600-meter run during this weekend's state track and field championships.
She began cross training — swimming and biking — during the offseason to stay in shape. Mitchell was eventually cleared in February, just weeks prior to the start of the track season.
"The beginning of the track season was rough. I wasn't running the times I wanted to," Mitchell said. "But by midseason and now I kind of caught back up and I'm starting to run the times I've been aiming for."
Mitchell is taking one event at a time since she's competing in three events today and Saturday.
"I think since I'm in multiple events, it's important for me to take one event at a time," Mitchell said. "Right now the 4x800 is the first thing on my mind since it's first thing Friday morning, so that's kind of what I'm thinking about.
"Once I get through that it's about advancing in the 4x400 and then Saturday, come back in run the mile."
It's not Mitchell's first trip to Columbus. She won a state title in the 4x400 as a sophomore in 2016.
The Blue Devil wants to end her career with the same excitement.
"My sophomore year, in the 4x400, we had won and it's probably my best track memory ever," Mitchell said. "The fact that we even have the opportunity to do that again this weekend is incredible.
"I think we all need to stay focused and have that in the back of our mind."
More like this from vindy.com