Crestview thrower Perry looks for numbers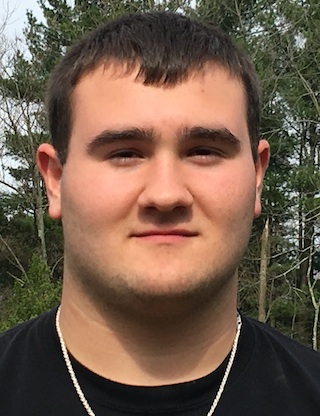 Photo
By BRIAN DZENIS
bdzenis@vindy.com
The numbers are a bit misleading when it comes to Crestview's Dominic Perry.
Per the OHSAA's seeding statistics — based on regional performances — Perry is projected to place third in the shot put this weekend's state tournament, right where he was last year.
Not so fast. A closer look at what the top three throwers have done this season reveal a different hierarchy.
Perry (seed throw 57 feet, 7.5 inches) sits behind North Baltimore's Jacob Crawford (56-7.25) and Bainbridge Paint Valley's Travis Burton (54-11.25) in the seeding marks. Crawford's seed is a personal best and Burton's PR is 55-1. Perry threw 59-4 earlier in May at the All-American Conference Championships, a school-record and a personal best.
"It's more of a mental thing for me, I still have to come out and perform," Perry said. "I feel like I can produce bigger numbers. I just have to come out and do it."
He's been doing it all season, taking first in all but one of his meets. The key is having a good environment around him as he throws.
"I usually have a good one. I have a lot of friends, supporters and teammates and it puts me in the right mindset," Perry said. "I just throw and it just happens."
He'll get a boost in that department with six of his teammates travelling to Columbus with him to compete in the boys 4x100 relay and boys 4x200. Coach Greg Woolman called that development a big step for the program.
"I remember saying at the beginning of the year that I want someone to be there with Dominic. I don't want him there alone," Woolman said. "We've discussed what we want and our goal is the podium. It would be fantastic if we got top three.
"We want to make a name for ourselves. We've been the team in Columbiana County that is 'other than Salem.' I'm from Salem and know the history and we kind of are the step-brother," he added. "We're not a place everyone looks to in track. But it's happened here. Our goal was to get to state and these kids did."
More like this from vindy.com