Choir hosts dinner and special performance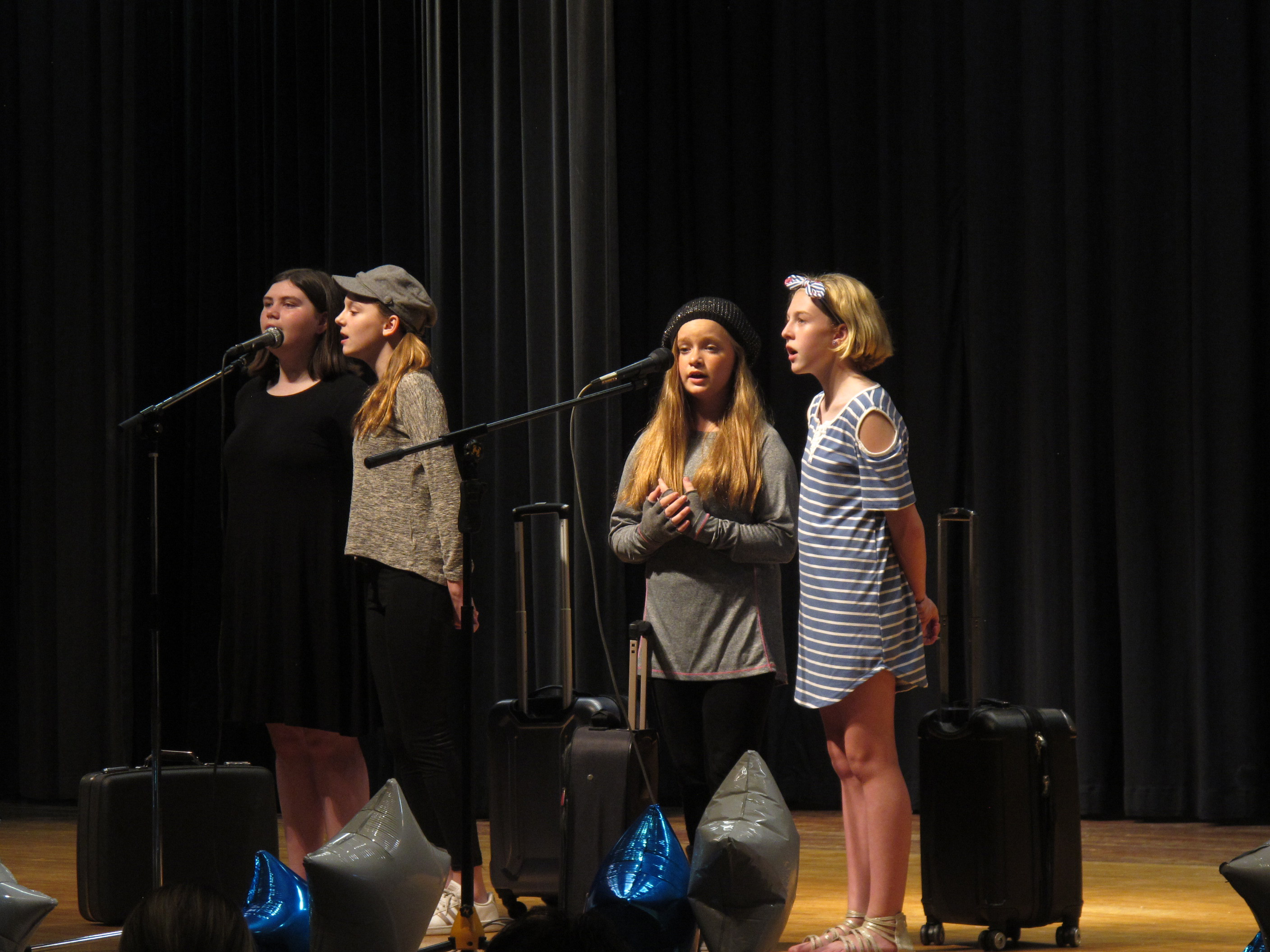 ---
by ZACK SHIVELY
Poland Seminary High School's choir had a dinner at the school on May 19 for parents where they entertained the guests.
The parents and grandparents of students within the high school choir bought tickets to a special dinner catered by Ciminero's Banquet Centre that was followed by a unique performance by members of the choir.
"It gives the kids a chance to perform and show their talents," said choir teacher Shannon Nicholson. She is in her first year at Poland and had seen that the dinner had been successful in the past, so she decided to bring it back.
The parents and grandparents arrived at the school and went to the cafeteria for their dinner. While handing in their tickets, they could buy 50/50 raffle tickets or buy a shirt from the choir.
After the dinner, the students sang Broadway songs in the auditorium. The students sang either by themselves, in duets or in small ensembles during the event. 45 students performed in 20 performances. The full choir also performed a couple songs.
The event worked as a fundraider for the group. The proceeds went directly back to the choir to help them improve their program.
More like this from vindy.com