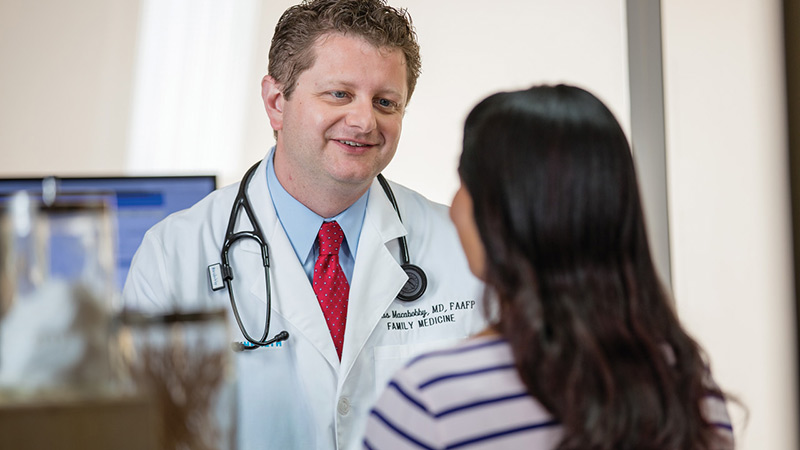 ---
The mission of Mercy Health has remained steadfast since the Sisters of the Humility of Mary began providing health care services more than 100 years ago. Mercy Health's core values of compassion, excellence, human dignity, justice, sacredness of life and service are upheld at all of our care locations, blending pioneering technology and innovative equipment to provide the best care possible.
Visit mercy.com for more information or to find a doctor, location or specialty.
No, not the apps that we have on our Android or Apple devices that help us order that late-night pizza or provides endless hours of entertainment via candy crush. We are referring to Advanced Practice Providers or APPs.
How many have visited their physician office lately and might have been seen by someone other than their physician? Most likely, the person you saw was a nurse practitioner (CNP) or physician assistant (PA). These are not new terms in the world of health care as they have been around since the 19th century, but in today's health care landscape, they have become integrated in how people are able to seek care.
These advanced clinicians work in collaboration and alongside physicians to ensure that the needs of those seeking care are met quickly and timely. Their advanced training that include masters and doctorate degrees, allows them the ability to perform physicals, diagnose and treat illness as well as prescribe medications. They are even able to order and review lab results. As an extension of the physician, you're able to quickly be seen with the intent to get you on the road to recovery sooner.
Although primary care may be the most visible, nearly all specialty-care services have an advanced practice provider working with patients. Services that include surgery, oncology and neurology. "At Mercy Health, our advanced practice providers are an integral part of our mission and clinical teams that allow us to fulfill our promise of making health care easier." said Dr. Thomas Macabobby, family medicine physician at St. Elizabeth Boardman Hospital. "They are able to provide care in many different disciplines. They spend the time to really connect with those they are caring for and foster a relationship of trust which is incredibly important for every patient," he added.
In surgical settings, many advanced practice providers come in the form of Certified Registered Nurse Anesthetists, or CRNAs. These providers work right alongside anesthesiologists during surgery to ensure the patient is safe and on standby in case a need may arise.
At Mercy Health, our walk-in care clinics that offer no appointment necessary, convenient primary care services, use APPs to help quickly see families that would typically use urgent care or emergency room settings – which often times increase cost and wait times. Additionally, they are open later into the evening and on weekends for when those last-minute issues come up.
Advanced Practice Providers help make health care easier both here in the Valley and abroad. Through their ability to increase access for families seeking care, they are delivering on a promise that health providers are serving people when and where it is needed most. To learn more about Mercy Health Physician's, Advanced Practice Providers or check where the closest Walk-In care office is located, visit www.mercy.com.
More like this from vindy.com