Youngstown Tool & Die has plans for $13M expansion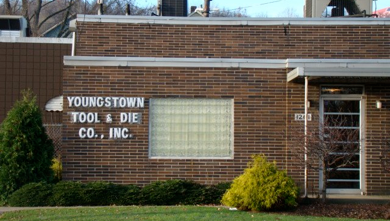 ---
YOUNGSTOWN — Youngstown Tool & Die Co. wants to spend at least $13 million to construct a new building, add equipment and hire 57 employees.
The company's plan is contingent on a tax abatement that city council will consider at a special meeting Tuesday.
The company is seeking a 75-percent, 10-year real-property tax abatement. Over the 10-year period, the company would save $655,750 in real-property taxes and pay $218,583.
The city's board of control also needs to approve the abatement.
The company, which provides custom designed aluminium extrusion dies, currently employs 43 workers at its 1261 Poland Ave. location.
The new project would be in the Salt Springs Business Park on 12 acres of land, said T. Sharon Woodberry, the city's director of community planning and economic development.
For the complete story, read Tuesday's Vindicator and Vindy.com
More like this from vindy.com