'The Song of Bethlehem' steel town story focus of PBS documentary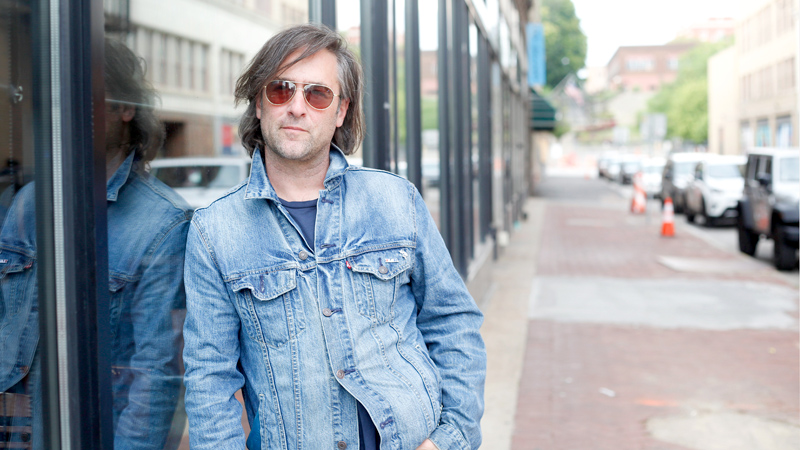 ---
By GRAIG GRAZIOSI
ggraziosi@vindy.com
YOUNGSTOWN
Ken Goldstein, from a farm town outside Chicago, was just 18 when he first got a glimpse of the death of industry.
Touring with his heavy-metal band through upstate New York, he and his friends rolled into a town outside Buffalo, N.Y., just as thousands were losing their jobs at a nearby Bethlehem Steel facility.
Depressed by the collective pain of the individuals he met in the town, Goldstein penned a 30-minute dirge lamenting the death of American industry and the pain of loss of income and stability.
Today, 31 years later, the song – albeit a retooled and much shorter version – is an anthem celebrating the spirit of rebirth and collective action in the face of adversity.
Goldstein, now 49, is a singer touring with the band THE LA HUSTLE and formerly performing under the stage name Jack Dempsey, a documentary filmmaker and a journalist.
The original "The Song of Bethlehem" traced the story of the decline of Bethlehem Steel Corp. in Bethlehem, Pa., from the 1970s through its closure in 1995. The new song celebrates the spirit of the city's residents as they worked to revitalize after the loss of their signature industry.
"A friend of mine from when I was younger, Curt Mosel, is the COO of ArtsQuest [a nonprofit located near Bethlehem, Pa.] and became aware of my music career thanks to a song I wrote that went viral," Goldstein said. "He reached out to me and asked me if I still knew the song I wrote about Bethlehem Steel, and if I could possibly rewrite it to focus on the city's revitalization for use at a festival they were hosting."
Goldstein said yes and worked the song into a 41⁄2-minute version of the song with an emphasis on hope and rejuvenation.
The city of Bethlehem developed the site of the former steel mill into the Bethlehem Works commercial and community space. The mills still stand, but they are now home to an arts and cultural center, a casino and shopping and educational outlets.
The story of the "The Song of Bethlehem" and the people it was written and re-written to honor is the focus of a PBS 39 documentary Goldstein directed. The documentary, called "The Song of Bethlehem," is available on the website www.thesongofbethlehem.com in late August or early fall.
The film was produced by Goldstein, ArtsQuest and Musikfest.
As in Youngstown with Youngstown Sheet & Tube, the closure of Bethlehem Steel – which employed 284,000 people at its peak – was not just a loss of jobs, but a loss of a foundational piece of the city's culture.
Goldstein has already directed one documentary with its roots in Youngstown, "Playground After Midnight," focused on the life of jazz associate Richard "Prophet" Jennings. He was in town briefly on Monday, and wants to return to Youngstown in the future to produce a documentary on the city and its own fight for revitalization.
"What I came to find is that the 'Song of Bethlehem' is bigger than just an individual place. It's about the people from these communities that have seen devastation but have answered it with community, kindness and art," Goldstein said. "I kind of see Bethlehem and Youngstown as the same in that regard."
More like this from vindy.com