Greatest Golfer brings players back to Valley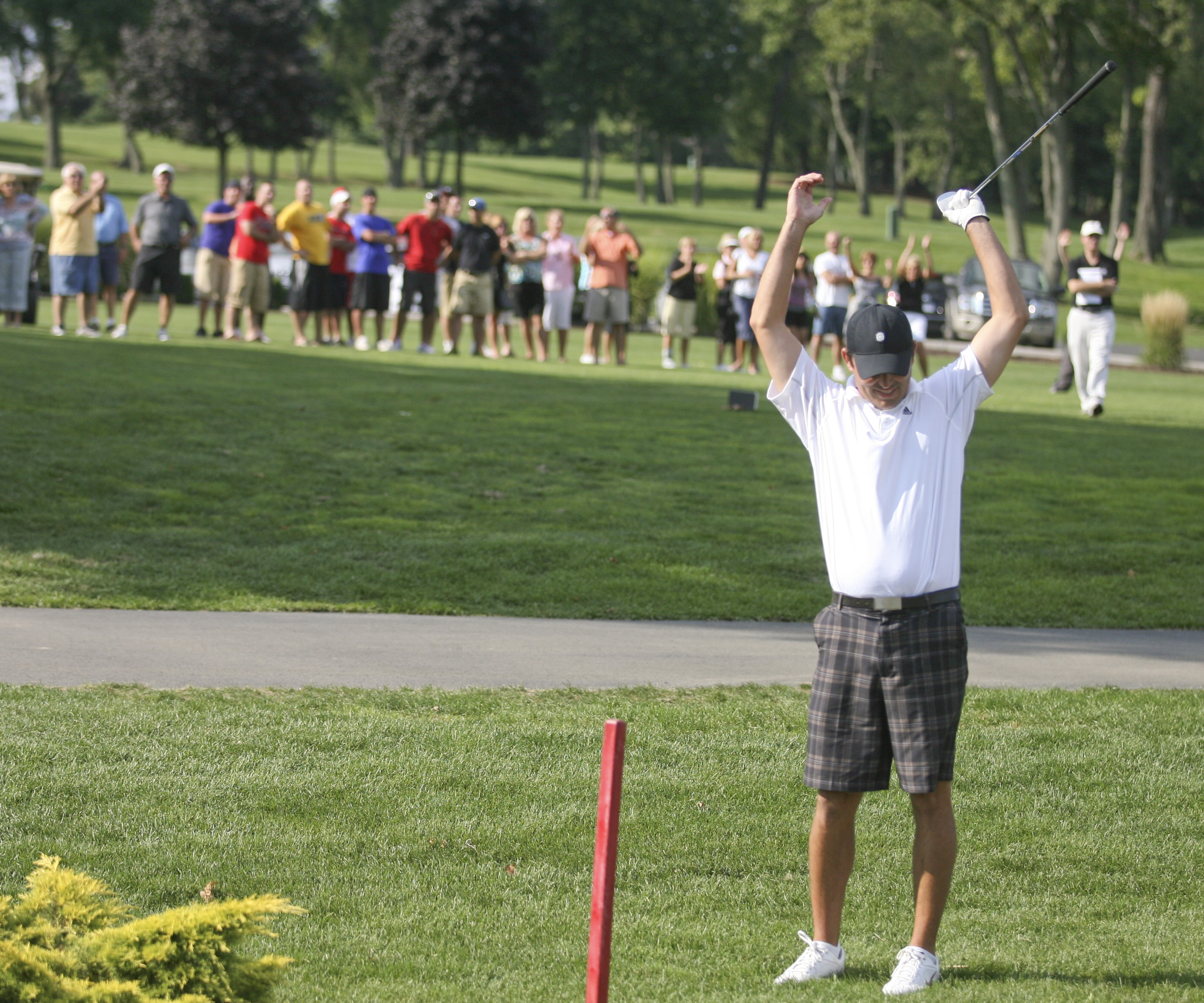 ---
Wherever they are, players are drawn
home to compete in annual tournament
Staff report
The ninth annual Greatest Golfer of the Valley adults tournament tees off Aug. 17 at Mill Creek Golf Course.
Drawing 300 golfers per year, the Farmers National Bank and Vindicator event has become an annual must for many golfers.
They have not missed a single year.
For others, it is a chance to come home.
Here are their reasons:
Katie Rogner, Michigan
I love that the Greatest Golfer of the Valley tournaments promote competitive golf in a fun atmosphere. There are always new faces each year and it's a very well-run event that takes a lot of coordinating and behind the scenes planning which makes participating that much better.
Coming back to play each year gives my Dad and I a chance to practice together all summer. My Mom always tells me how she misses watching me compete, so it's nice to have a weekend to play beautiful golf courses (not to mention all in such great shape and the staff show such hospitality).
It's a fun weekend and I brag about this event to everyone I golf with because in all the places I have lived, nowhere seems to host a tournament of this size whether it's because of the resources or amount of time that goes into planning, communicating, and actually running the event. So I'm fortunate to have my hometown offer such a great tournament!
A favorite Greatest moment involves my grandfather, Orzo, passed last summer.
But he loved the Greatest — almost more than me.
My favorite Greatest moment is the 2015 Greatest — the last one he was able to come to.
Rance Garrett, California
One of the first things I do every year is to make sure I block off time in August so that I can play in the Greatest Golfer of the Valley Tournament.
There are many reasons I play in the GGOV. The best of them is that the tournament gives me a reason to visit with family and friends. An example of this was when I played a practice round a couple years ago with my high school baseball coach Jim Arrow. I had not seen or talked to him in over 45 years. What a great time that was going down memory lane with him.
A great family memory is compliments of another brother of mine — Dale.
Each year that I have played in the GGOV, he has provided me transportation. His idea of transportation is a bit different from most. He had a Harley Davidson Fat Boy motorcycle with a side car attached to it.
Each year, I arrived at Mill Creek Park on that Harley with my golf clubs in the side car.
Since last year's event, Dale has passed away.
He was a legend in the greater Youngstown area. That Harley is now in California. I ride it nearly every day. Naturally I think of him as I ride and that inevitably makes me think of the GGOV as well.
The GGOV is truly the "Greatest." It's fun to play. It's competitive. It's memories. What better way can a person spend time doing something that allows you to create memories, compete, and have fun doing it?
Mike Porter, Canfield
This is my ninth straight year in Greatest.
It's golf. It's competition. Time of the year is good too.
I enjoy every moment of the competition, then having dinner with family afterwards.
Joe St. George, Denver
It's great golf and a family visit — you can't ask for more.
Josh Zarlenga, Boardman
I enjoy the competition.
My favorite moment was almost making an ace on the final hole to tie my good friend, Anthony Conn, for first-place.
John Doughton and I have become great friends from playing together in Greatest Golfer.
Brad Koch, Boardman
Yes I have not missed any of the eight Greatests and I will be playing again this year.
The event works for me because I love playing in golf tournaments. You get to play three straight rounds of golf, two of which are at country clubs.
It's great to be able to have family and friends watch you play tournament golf locally
My favorite moment so far was last year on day two. I shot a 35 on the front at Youngstown with nothing but pars. It helped me be only a couple shots off the lead heading into The Lake Club. It's always great being in contention on Sunday.
I had a great time golfing with my buddy, Billy Stanton, last year at the Lake Club.
He used to be my golf partner in league, so it was fun to be in contention and trash talking with him.
It was an honor to play with Mark Billy last year at The Lake Club. He is honestly one of the nicest guys I have ever met. You can tell he enjoys the game of golf and was nothing but positive and nice the whole round
Bob Leonard, Canfield
Yes, I have played in all of the Greatest Golfer events and enjoyed it immensely.
This event has been a class act from the start, put on by a super organization and workers. The ability to have an individual event where you get to play with great players on great courses does not happen every day.
Scrambles are nice to play in, but the individual events are where you can test your skills against the valley's best.
My favorite moment was my first year when Kurt Beler and I had to go four extra holes and I won with a short birdie putt.
Kurt and I are still the best of friends and enjoy playing together at times in the Mill Creek Seniors League.
More like this from vindy.com