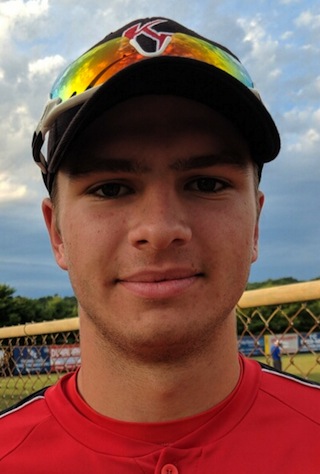 Photo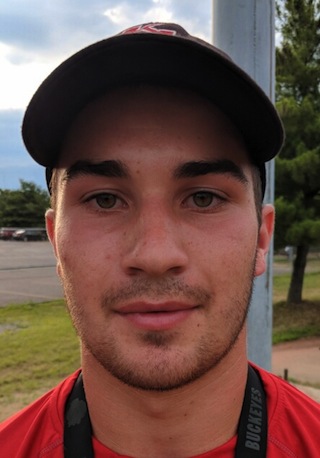 Photo
By GREG GULAS
sports@vindy.com
STRUTHERS
Brett Rhodes had two hits, two runs batted in and was perfect at the plate in four appearances, Isaac Wiley threw five and two-thirds innings and Paul Liccardi roped a two-run double to lead Ohio Longhorns to an 8-6 win over Knightline Embroidery in opening round action of the PONY Palomino East Zone tourney Thursday at Bob Cene Park.
Zach Yaskulka had two hits, including a two-run double, scoring a run during Knightline's four-run uprising in the sixth, Colton Stoneman added two hits and an RBI, roping a double in the sixth while Tom Herberger registered three hits, had an RBI and also scored in the sixth frame to pace Knightline.
A seven-run third inning proved too much to overcome for Knightline.
"I just told the team to keep chipping away and good things would happen," Knightline manager Tom Otto said. "This is a tough tournament and I was proud of how we fought back. We responded to the challenge, it's just that we came up a little short tonight."
Knightline took the early 1-0 lead in the second inning when Herberger led off with a single, advanced to second after John Ritter — he just committed to play for YSU on Wednesday — followed with a single, took third on a fielder's choice then raced home after a perfectly executed double steal with Jeremiah Papa.
In their half of the third the Longhorns sent 11 batters to the plate to forge a 7-1 advantage, chasing Knightline starter Adam Wibert after just 2 1/3 innings of work.
Key hits included a two-run double by Liccardi, a run-scoring double by Kyle Dixon and r.b.i. singles by both Rhodes and Torrey Roper.
Knightline cut the deficit to 7-2 in the fourth when John Mikos scored on an infield ground out by Stoneman, but the Longhorns added to the lead an inning later when Rhodes drove home Jake Richards for an 8-2 lead.
Four runs by Knightline in the sixth frame with the key hit a two-run triple by Yaskulka then cut the Longhorns lead to 8-6 with an inning to play.
It was Stoneman's double with two away that keyed Knightline's uprising.
"We just cleared our mind and put the bat on the ball," Stoneman said. "I was looking fast ball, he threw a fast ball and I was able to stroke it for an extra base hit."
Like Stoneman, Yaskulka was looking and thinking fast ball.
"Their pitcher missed with a fast ball on his first pitch, so I was thinking fast ball once again," Yaskulka said. "When we were down 8-2, we just needed to stay positive and compete, and we did. Now, we must take it one game at a time because a loss and our season will be over."
More like this from vindy.com