DIY guitar pick event offers creative crafting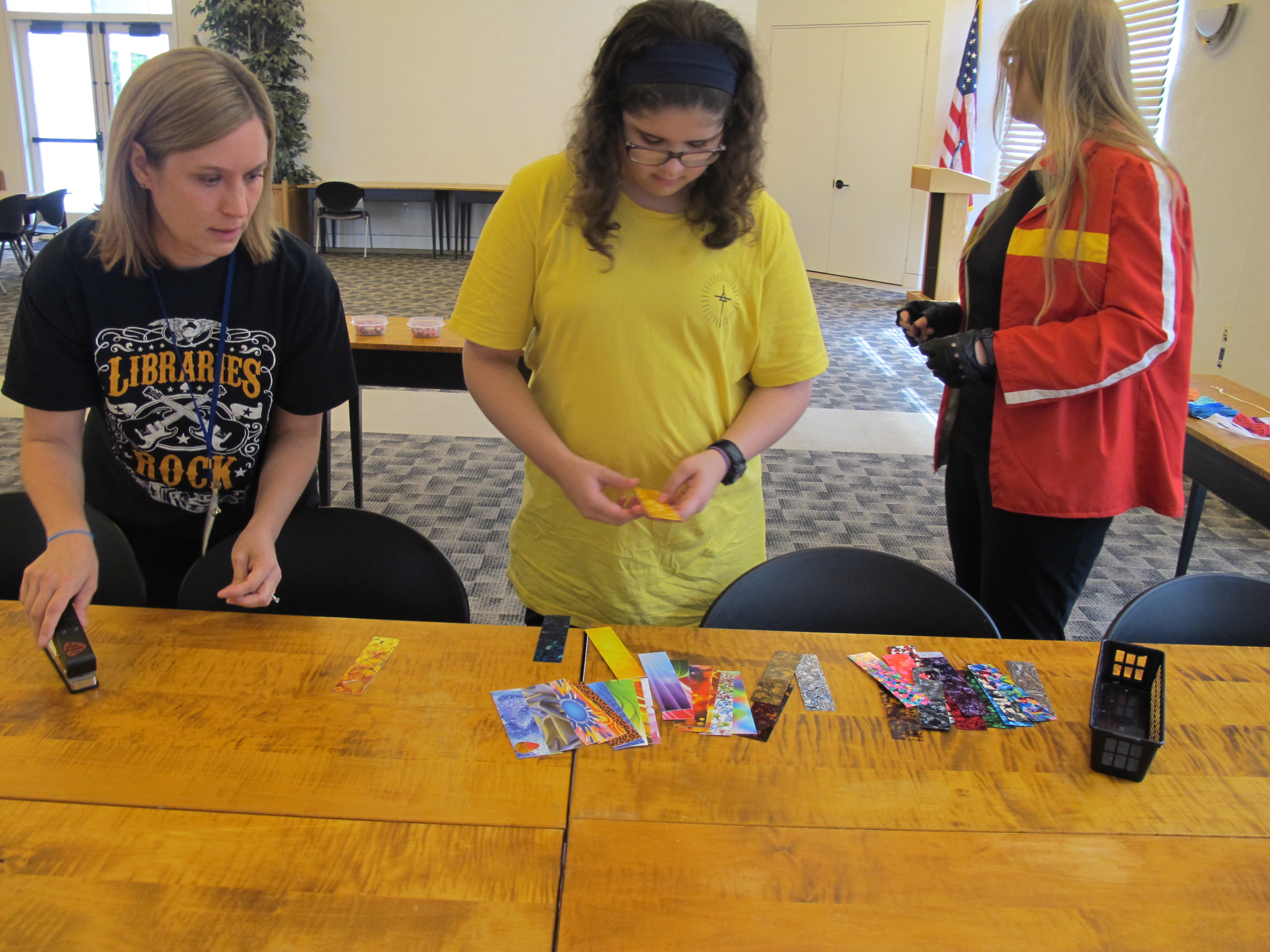 ---
The Austintown library hosted a DIY Guitar Pick event on July 18 as part of the Summer Discovery program.
Librarian Lyndsay Cramer led the event. Prior to the event, she set up beads, charms, microfiber cord, imitation leather cord, necklace chains, key chains, pliers and more to decorate the picks with.
A selection of plastic strips were available for participants to choose from. They came in a variety of colors and patterns. Once each participant picked out the strip they wanted, a punch with a pick shape was used to cut out the right shape. From there, they could keep the pick as it was or turn it into a necklace or key chain.
One participant said that she plays the guitar and that she might use her pick to strum with.
Another participant said she planned to continue working on the pick craft at home to make a scale-type detailing.
The DIY Guitar Pick event was Cramer's first time hosting an event for the Summer Discovery program this year, but she said she enjoyed it and it looking forward to hosting it again at the Tri-Lakes library in August. She said her favorite part of hosting events like these are seeing what people end up making from them.
"Seeing their creativity always amazes me," Cramer said. "Everyone is so creative, and it's people of all ages. I also like to see people working together."
Find more information about this and other events hosted at the Austintown library by visiting www.libraryvisit.com.
More like this from vindy.com