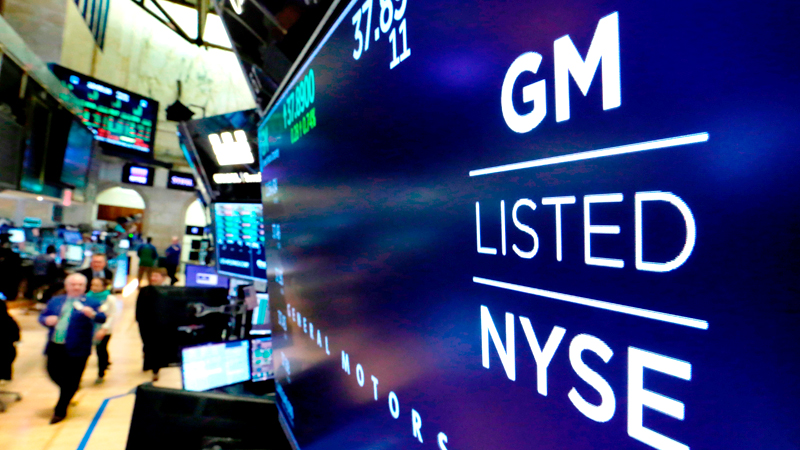 ---
Staff/wire report
NEW YORK
General Motors, facing rising commodity costs in a trade showdown with Europe and elsewhere, cut its outlook for the year.
The diminished expectations overshadowed a strong second quarter and shares tumbled more than 7 percent in early trading. The rest of the auto sector was dragged down as well on Wednesday. Ford Motor Co., which reports quarterly earnings later Wednesday, slid 4 percent. The S&P 500 Automobile Manufacturers index plunged 6 percent.

Quarterly profit rose 44 percent to $2.39 billion, or $1.66 per share. A year ago, the company had a loss on the sale of its European Opel unit.
Excluding charges, the Detroit company earned $1.81 per share, topping Wall Street expectations for $1.78, according to a poll by FactSet. Revenue was flat at $36.76 billion, falling short of Wall Street forecasts.
GM now expects 2018 per-share profits of $5.14, down from $6. It cited "recent and significant increases in commodity costs" along with unfavorable currency exchange rates. Wall Street had been projecting 2018 per-share earnings of $6.42.
"The pressure from commodity prices and foreign exchange rates has been more significant than our original expectations, said Chief Financial Officer Chuck Stevens. "While we've been able to offset some of the headwind, the challenges have been greater than anticipated, and we expect approximately a $1 billion net headwind versus our original guidance."
President Donald Trump imposed steep tariffs on steel and aluminum coming out of Canada, Mexico and the European Union. The 25 percent tariff on steel and 10 percent tariff on aluminum, which took effect in June, have driven up costs sharply as domestic producer raise prices.
That, of course, is a major input cost for carmakers.
"Our biggest exposure, our biggest unmitigated exposure is really steel and aluminum when you look at all of the commodities," said CEO Mary Barra. "And frankly, the biggest driver of that is steel."
As for the impact such factors could have on U.S. operations such as the GM assembly plant in Lordstown, Jeremy Acevedo, manager of Industry Analysis for Edmunds, said it's not necessarily bad news for those plants.
"I think that especially for the North American market, they're going to focus on that as a strength," he said. "A lot of the issues they're having are coming from the global markets."
In an analysis of second quarter results, Acevedo noted that a strong economy bolstered auto sales, "but in many ways the industry is operating on borrowed time. Shoppers are getting stretched thinner and thinner, as interest rates and vehicle prices continue to rise.
"While these factors alone could drive a market contraction, tariffs have the ability to cause a dramatic snap back. If tariffs cause a significant economic slowdown in tandem with spiking vehicle prices, the impact on the auto sector could be devastating."
Edmunds also noted that GM's sales were up in Q2; that it made progress in moving inventory off dealer lots; and that the automaker's strong truck sales continue to drive its success.
"GM did a lot of things right in the second quarter," Acevedo said. "The company was able to successfully move lagging inventory without digging too deep in its pockets on incentives or pushing leases. With the launch of the attractive and on-trend 2019 Silverado on the horizon, GM's prospects are looking bright for the latter part of the year, even in the midst of the current political uncertainty."
More like this from vindy.com