Eckstein is ace in Agents Junior Classic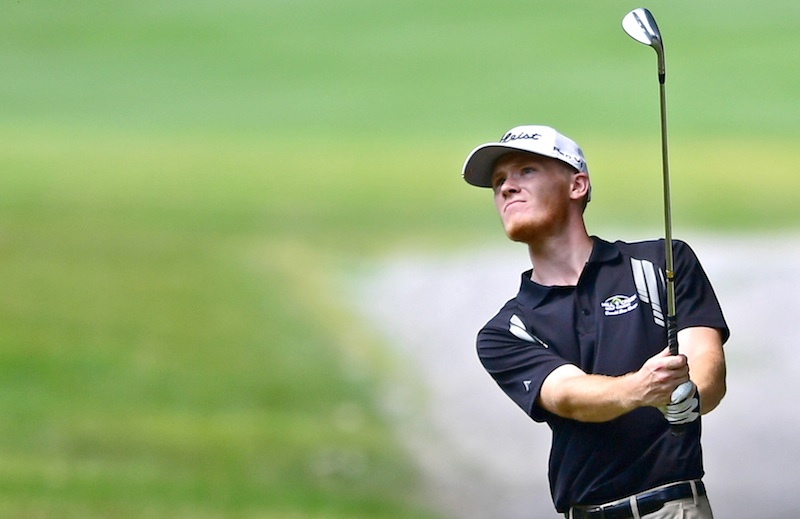 ---
Junior Golf at Mill Creek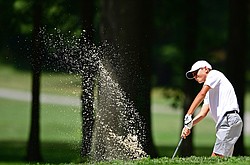 Gallery
By Dan Hiner
dhiner@vindy.com
boardman
Alex Eckstein of Poland enjoyed a workout at Mill Creek Golf Course on Wednesday to help prepare for the U.S. Kids World Championship at Pinehurst on Aug. 2.
The 10-year-old golfer shot a 35 to win the boys 13-U division of the 45th annual Independent Insurance Agents of Mahoning County Junior Golf Classic.
Eckstein finished ahead of Michael Ambrose (40) and Landen Cameron (41).
The Junior Golf Classic was open to any boy or girl under 19 years of age and isn't attending college.
Mark Daprile is the chairman of the tournament and has been involved for the last 28 years.
Daprile said the goal is to expose kids to golf and give them experience while also having fun.
The local insurance agents awarded a total of $4,000 to the top 14-and-older golfers.
Cardinal Mooney's Keegan Butler shot a 76 to win the boys 14-and-older group.
Poland's Alex Rapp finished second with a 77, Boardman's Ryan Sam finished with a 86 and Dominic Kapics of Austintown shot an 87.
Poland senior Marlie McConnell shot a 78 to win the girls 14-and-older division. She said her 78 was "probably one of her best rounds."
Canfield's Carmel Cerimele came in second with an 84 while Gianna Myers was third with an 88.
Shaylee Muckleroy won the girls 13-U with a 48. The West Branch student competed in the tournament last year but had a better outing on Wednesday.
"I didn't do too well last year," Muckleroy said. "I really improved from last year."
Muckleroy finished six strokes ahead of Alex Conley, who finished second. Aubree Philibin came in third with a 58 and Miya Cohol shot a 64.
Poland had several players competing in the tournament. The players are encouraged to play over the summer to prepare for the season.
McConnell was one of the first golfers to finish and was confident she could hold the lead. McConnell said the tournament is a nice warm-up prior to the high school season beginning on Aug. 4.
"Our season's starting soon so it's good to get into a good rhythm," McConnell said. "This will be a good start."
Eckstein entered the tournament thinking he'd finished around 40 but said he just fell into a groove.
"I did pretty well. I just had it today," Eckstein said. "I was feeling great about everything. It's just one of those days where you have a really good day."
The Kids World Championship is a one day tournament, feature approximately 1,500 participants.
"It's gonna be very fun and I hope to do really well," Eckstein said.
More like this from vindy.com