Attorneys react to ODOT's order to nix speed camera signs from highways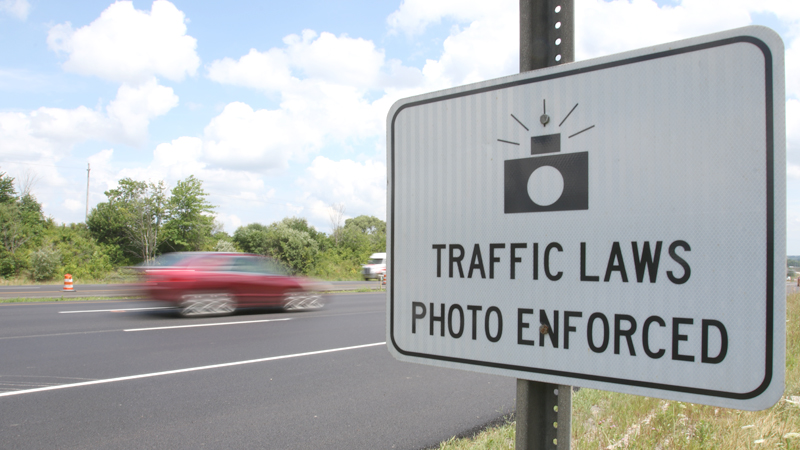 ---
GIRARD
The attorneys who filed a class-action lawsuit against Girard over its speed camera program may pursue further legal action.
"We are internally discussing the possibility of bringing other class actions against other municipalities in Ohio who may be issuing tickets where they are not complying," Brian D. Flick, managing attorney of the DannLaw firm handling the Girard class action case, said in an email to The Vindicator.
Flick said DannLaw is discussing those municipalities that don't follow Ohio Revised Code 4511.094, which states traffic law photo-monitoring devices can't be used by local authority until signs are erected on every highway that is not a freeway.
The Ohio Department of Transportation this week ordered municipalities to remove signs from the highways, but some law directors are at odds over whether this means they can't have cameras at all on the highways.
"I think the statute authorizing the speed cameras is very specific about the requirement that there be a warning sign," Atty. Marc Dann said. "I also think that the state is within its rights to not approve such signs on state highways."
The class-action lawsuit the attorneys filed against Girard this month claims more than 7,000 drivers who drove over 55 miles per hour after construction ended were wrongfully ticketed on Interstate 80, and seeks retribution including refunds.
The normal speed is 65 miles per hour, but the 55 mph sign wasn't taken down by ODOT after construction ended Dec. 7, 2017, on the highway, so police continued to ticket people going over 55 miles per hour until Jan. 7 this year.
Girard Mayor James Melfi and Brian Kren, city law director, weren't available for comment Wednesday.
John Falibota of Liberty is one of the residents who was ticketed during the contested period.
In early January, he got on I-80 and didn't see a lower speed limit sign. Several feet down the road, he saw a 65 mph sign.
He was fined $100 while driving 65 before he reached that sign.
The ticket said it was a 55 mph zone. He said there was no construction happening at the time.
Falibota said he is in favor of the speed cameras overall because he believes it makes interstates, especially Interstate 680, safer.
But since he was issued the ticket, he said he doesn't go to Girard for dining anymore.
"I'm not visiting the town any more because of the way I was treated," he said.
More like this from vindy.com