Summary of police activity in Canfield and Austintown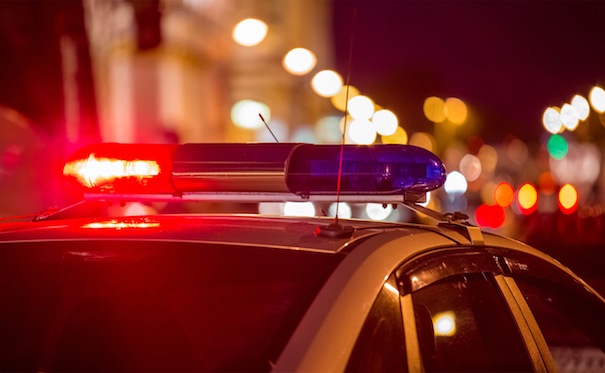 ---
CANFIELD
July 17
Citation: Jean Hershfeldt, 41, of Ravenna, was cited during a traffic stop on Lisbon Road on a charge of having an expired registration.
July 20
Citation: A traffic stop near North Broad Street resulted in a minor-misdemeanor citation charging Seth Donchess, 21, of Spring Meadow Circle, Youngstown, with failing to maintain assured clear distance.
Citation: Police on North Broad Street pulled over and cited Cameron Shackleford, 41, of Goldie Road, Liberty, on a charge of having no operator's license.
July 21
Citation: Officers on Hilltop Drive cited Kristin Bundy, 44, after saying the Pittsburgh woman had driven 40 mph in a 25-mph zone.
July 22
Summons: After pulling him over on Wadsworth Drive, authorities charged William Royal, 20, of West Calla Road, Canfield, with driving under suspension.
AUSTINTOWN
July 17
Arrest: Weathersfield Township police relinquished custody of Rufino Cruz, 29, to Austintown authorities. Cruz, of Lauderdale Avenue, Youngstown, was wanted on an Austintown Area Court warrant accusing him of failing to comply with conditions of his probation.
July 19
Animal complaint: Police responded to a reported dog bite in the 600 block of North Four Mile Run Road.
Criminal damaging: A woman in the 4700 block of Woodridge Drive saw that a key had been used to damage her car's finish.
Domestic violence: James A. Willoughby of Collins Avenue, Austintown, was charged with the crime after his wife alleged Willoughby, 39, struck her leg with a pill bottle, choked and slammed the accuser into a set of kitchen cabinets and, as the argument progressed, slammed the victim to the ground by her throat. The woman was found with a large amount of blood on her body, including from a significant ear injury, a report showed.
Possible overdose: A drug overdose was reported in the 4600 block of New Road, though the report contained no other details.
Criminal damaging: Someone used a key to damage a woman's vehicle's finish at a U.S. Route 62 restaurant.
July 20
Arrest: Police were sent to St. Elizabeth Youngstown Hospital to pick up Laqresha Womack, 42, of Moorefield Drive, Austintown, who was wanted on one count each of theft and unauthorized use of a motor vehicle after a woman alleged Womack had stolen a $900 electronic tablet from her and used the accuser's 2018 Kia Sorento without consent.
Fraud: A Benton Avenue boy alleged a family member had used his personal information to obtain credit.
Theft: A wallet was stolen from a customer at a Mahoning Avenue big-box store, then credit and debit cards in the wallet were reportedly used fraudulently.
Arrest: A traffic stop on Compass West Drive led to the arrest of Derek L. Carter Jr., 26, after authorities learned that the Dayton man was wanted on a Campbell warrant charging failure to appear in court.
Theft: Jadea R. Levels, 28, of Vienna Avenue, Niles, was charged with intentionally failing to self-scan $87 worth of food and other merchandise while in Walmart, 6001 Mahoning Ave.
Theft: A laptop computer and loose change were taken from a vehicle in the 5500 block of Madrid Drive.
July 21
Arrest: After pulling over a vehicle near South Meridian Road, officers took Aaron T. Profanchik Sr., 30 into custody after determining Profanchik, of Fairgreen Avenue, Youngstown, was wanted on a Trumbull County Common Pleas Court warrant regarding three felony drug-related charges.
Overdose: A man, 37, and a woman, 39, both of Austintown, were to face possible inducting-panic charges after authorities had responded to a possible drug overdose at a South Raccoon Road apartment. Both admitted to paramedics they had used heroin before being taken to St. Elizabeth Boardman Hospital, a police report stated.
Theft: A laptop computer and a small sum of money were taken from a car in the 1900 block of Woodgate Street.
Trespassing: Authorities charged Kirk D. Snipes, 29, of Flagler Lane, Boardman, with criminal trespassing after an officer reported Snipes was on a piece of property on Ohltown Road after a confrontation with the homeowner, and after having been warned to stay off.
Theft: Someone removed a global positioning system device and money from a vehicle in the 200 block of Paris Drive.
Theft by deception: A Fitzgerald Avenue resident reported having lost $3,277 in an apparent scam.
July 22
Criminal damaging: Someone in the 4800 block of Westchester Drive wrote on and struck a vehicle with eggs.
Theft by deception: A fraudulent return was reported at Walmart.
Recovered property: An Ohio driver's license was found in the 3900 block of Nottingham Avenue.
Weapon: Someone in the 800 block of Compass West Drive reportedly fired five shots in the air from a vehicle.
July 23
Fight: Officers responded to a fight at a business in the 5500 block of West Webb Road.
More like this from vindy.com