Boardman 12-U rolls over Ironton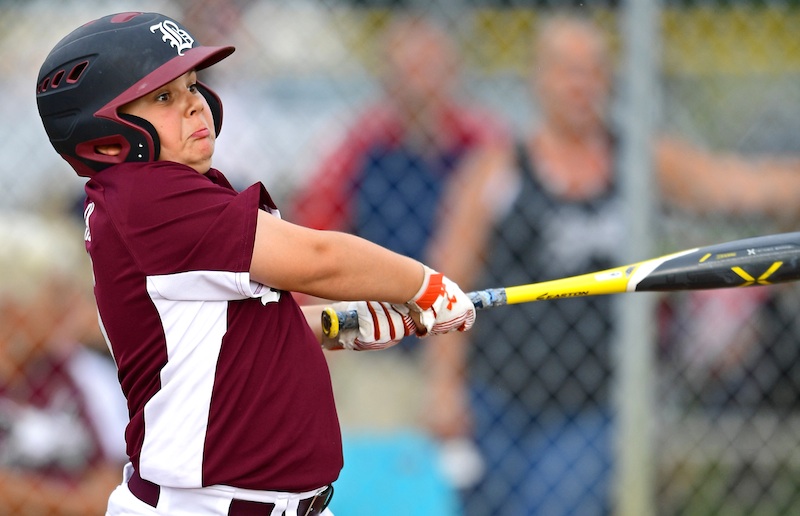 ---
Boardman 12u tournament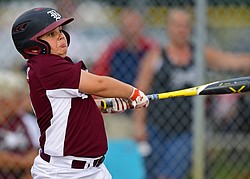 Gallery
By BRIAN DZENIS
bdzenis@vindy.com
NORTH CANTON
The Boardman Little League baseball team christened a new clause in the rulebook on Tuesday.
Playing in the quarterfinals of the 12-U state tournament against Ironton at the Hoover Community Recreation Complex, Boardman became the first team in the tournament to invoke the 15-run rule during an 18-0 victory.
Unlike its 10-run rule counterpart where a game can be called in the fourth inning, a team can end a game in the third if it's up by 15. The rule was added to Little League this year.
"Most of us haven't seen that. We just caught ourselves in a good inning," Boardman third baseman Jack Ericson said. "We got a lot of pitches we liked and we put the bat on the ball."
All of the bat-to-ball damage was done was in the bottom of the first inning. Ironton needed three pitchers and 114 pitches just to navigate the opening frame. In the interim, Boardman's hitters put up numbers that would indicate a full game rather than a run-shortened affair. Dylan Barrett had an RBI triple, while Tyler Kirlik and Caleb Satterfield each hit two-run doubles for the game's only extra-base hits. Every player on the roster at a minimum reached base.
Ericson was 3 for 3 with four RBIs. Satterfield was 2 for 2 with three RBIs. Boardman stole six bases, had two players hit by a pitch and four more walked.
"We kept rolling and doing our thing. It's all about the next game. We saved our pitching and we stayed focused," Ericson said. "[Saving pitchers] helped us tremendously. We have the semifinal game and hopefully the championship well set up for us."
Technically, no pitcher got the win because the game didn't go five innings, but Anthony Triveri left the mound with the lead after recording his first out of the third. In 45 pitches, Triveri gave up a hit and a walk while striking out two. He said he wasn't tired after the game.
"My slider was doing good today," Triveri said. "That's pretty much it. I had my fastball and hit my spots."
Ryan Conti recorded got the final two outs, with the last one done in style with leftfielder Charlie Young's circus catch and roll.

With Little League rosters not very big, coach Robert Hyde did not exactly have a bench to empty as the game got out of hand. Even if he did, he wasn't telling his team to let up.
"You want to be good sportsmen and have good sportsmanship about it, but we play the game the same whether we're winning or losing — no matter what the score is," Hyde said. "I don't want to take away anything from the boys that are developing and learning and they should keep playing like they should."
Boardman has outscored its opponents 30-0 in two state tournament games. The team returns to North Canton on Thursday for a 6 p.m. game against New Albany or East Holmes.
More like this from vindy.com