Niles family and food fuels success for 85th festival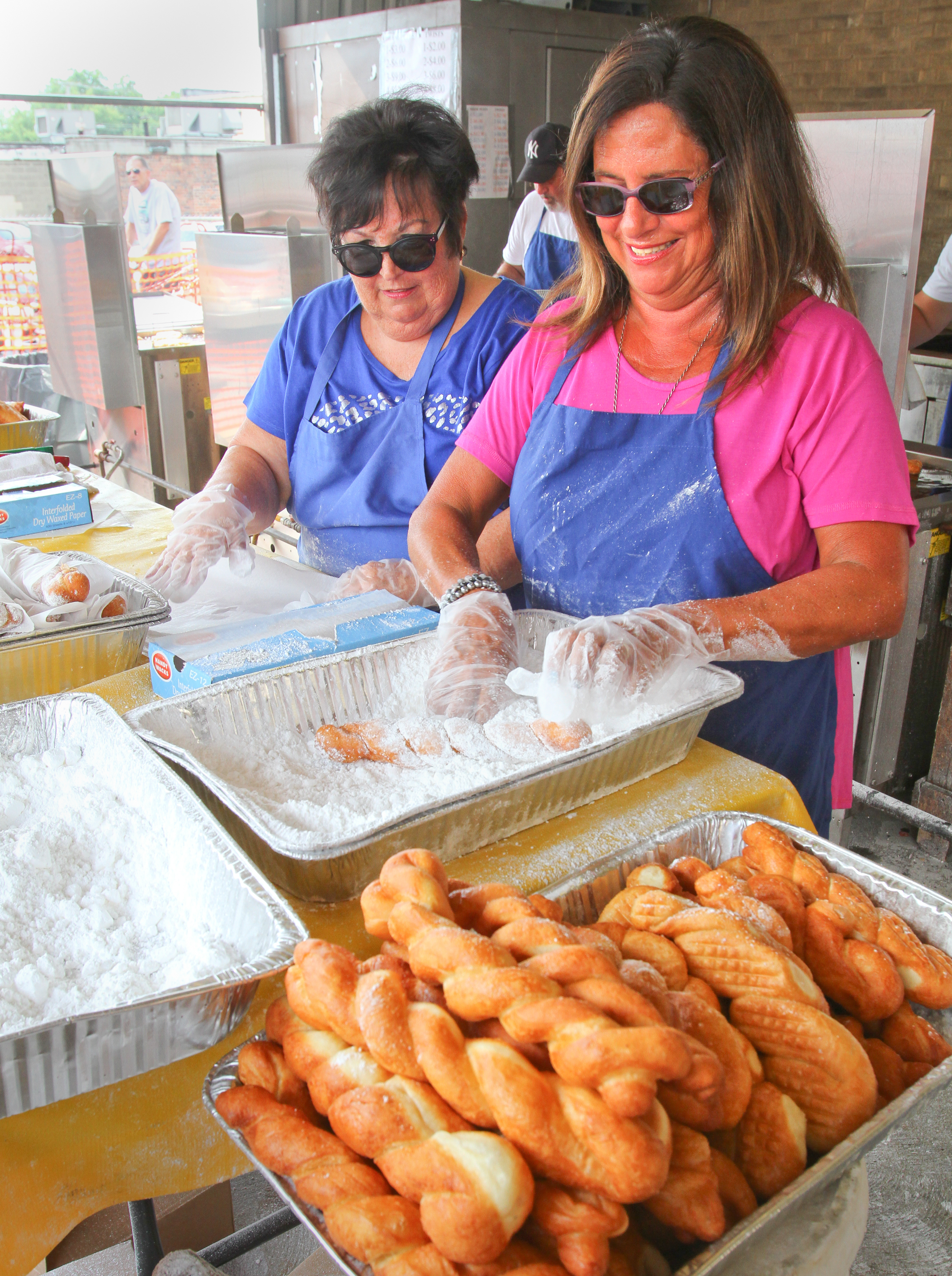 ---
NILES
It's the homemade food and family feeling that keep people coming back generation after generation to prepare and consume Italian delicacies made from secret recipes for the Niles Our Lady of Mount Carmel Parish summer festival.
"All of our food is homemade from recipes, many handed down through families, that are literally locked up in the church safe," said Joe Merlo, chairman of the festival for six years.
Merlo and the Rev. John-Michael Lavelle, pastor of Mount Carmel Parish, talked about what has kept the festival alive as the 85th-consecutive version came to an end Sunday.
"It's the hundreds of people of the parish who work tirelessly for months to keep the tradition alive. It's because they love their parish and community," said Father Lavelle, a native of Hubbard who has been at Mount Carmel for six years.
There are 300 to 350 people cooking at any one time and more operate the food booths and other concessions.
Father Lavelle, who predicted this year's festival would be the best yet, said the majority of the proceeds are going toward construction of a new Parish Family Center, which will have a large kitchen, a meeting hall and daily Mass chapel.
"We hope to break ground for the Family Center in 2019," Father Lavelle said.
Also, he said, having seen more and more young people living impoverished life- styles, we are tithing 10 percent of the proceeds to give to Niles Community Services, the food pantry, Niles city schools and projects at John F. Kennedy High School.
"The parishioners are good people who are trying to make a difference in the community," said Father Lavelle.
"We've strived to get my generation and younger generations involved in the festival," said Merlo, noting that the Niles McKinley High School Key Club members "do a fabulous job."
Families also work together to help make the festival a success.
For instance, Dennis Biviano Sr. and his wife, Sally, and their extended family have operated a booth for 22 years that is best known for its meatball subs and chicken parm sandwiches.
The secrets to their popularity are that "we oven bake everything and use home-made sauce using a family recipe passed down for generation," said Dennis Sr.
Their son, Dennis Jr. and his wife, Jessica, come from Dublin, Ohio, to help with the booth. Dennis Sr.'s twin sons, Michael and Philip, and their wives, Alyssa and Jennifer, respectively, come to help as do some of Michael's in-laws, Lindsay, Brooke and Bethany, all of Champion.
But, brothers Mark and Steve Petkovich, both of Girard, summed up the draw of the Mount Carmel festival:
"We wanted to see who we'd run into," but admitted they like the beer and the food best.
More like this from vindy.com