75 years ago today, Youngstown Diocese gets first bishop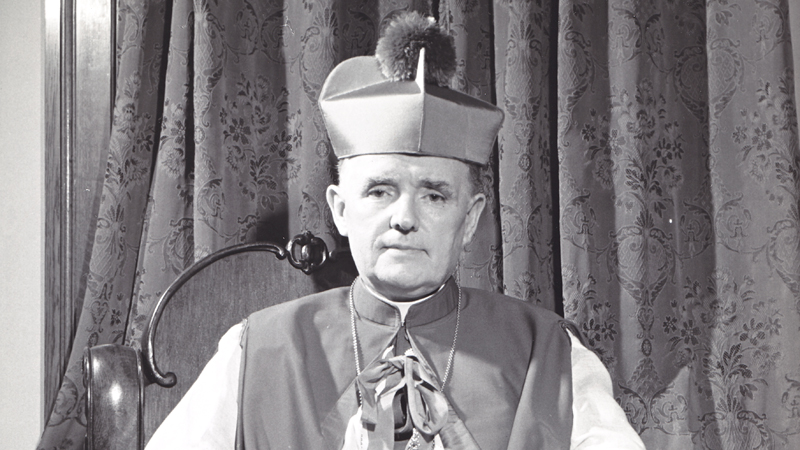 ---
YOUNGSTOWN
The Catholic Diocese of Youngstown is celebrating the 75th anniversary of the installation of the diocese's first bishop today.
Bishop James McFadden was installed as its first bishop on July 22, 1943, after serving as auxiliary bishop of the Diocese of Cleveland for 11 years.
McFadden was born in 1880 in Cleveland and was ordained a priest in 1905.
Then an assistant pastor under Monsignor Gilbert Jennings, McFadden went on to organize a parish in Elyria in 1914, where he established a church and school , before being called back to Cleveland in 1917 to served as rector of St. Mary Seminary.
Throughout the 1920s, McFadden moved between roles in the church, eventually becoming chairman of the editorial board of the Catholic newspaper, The Catholic Universe Bulletin in 1929.
In 1932, McFadden was made auxiliary bishop of the Cleveland Diocese in the same church where he received his first communion and served as an altar boy, St. John Cathedral.
During World War II, McFadden and a group of Catholic women provided nine ambulances to the United States Medical Corps for use in the war effort.
In 1943, the Catholic church designated the community of churches in the northeastern portion of the state as the Diocese of Youngstown, and named Youngstown its See city – a city where a bishop's ministry is based.
McFadden was then installed as the first bishop of the newly formed Youngstown Diocese.
The new diocese included nearly half of the territory formerly covered by the Diocese of Cleveland, where McFadden had been serving for years.
Today, the Diocese of Youngstown's ecumenical jurisdiction includes Mahoning, Trumbull, Columbiana, Stark, Portage and Ashtabula counties.
The diocese will host events throughout the year to celebrate the anniversary, including liturgical events; historical, theological and cultural lectures; and a series of lectures focusing on the history and impact of women in the diocese.
More like this from vindy.com