Boardman celebrates Independence Day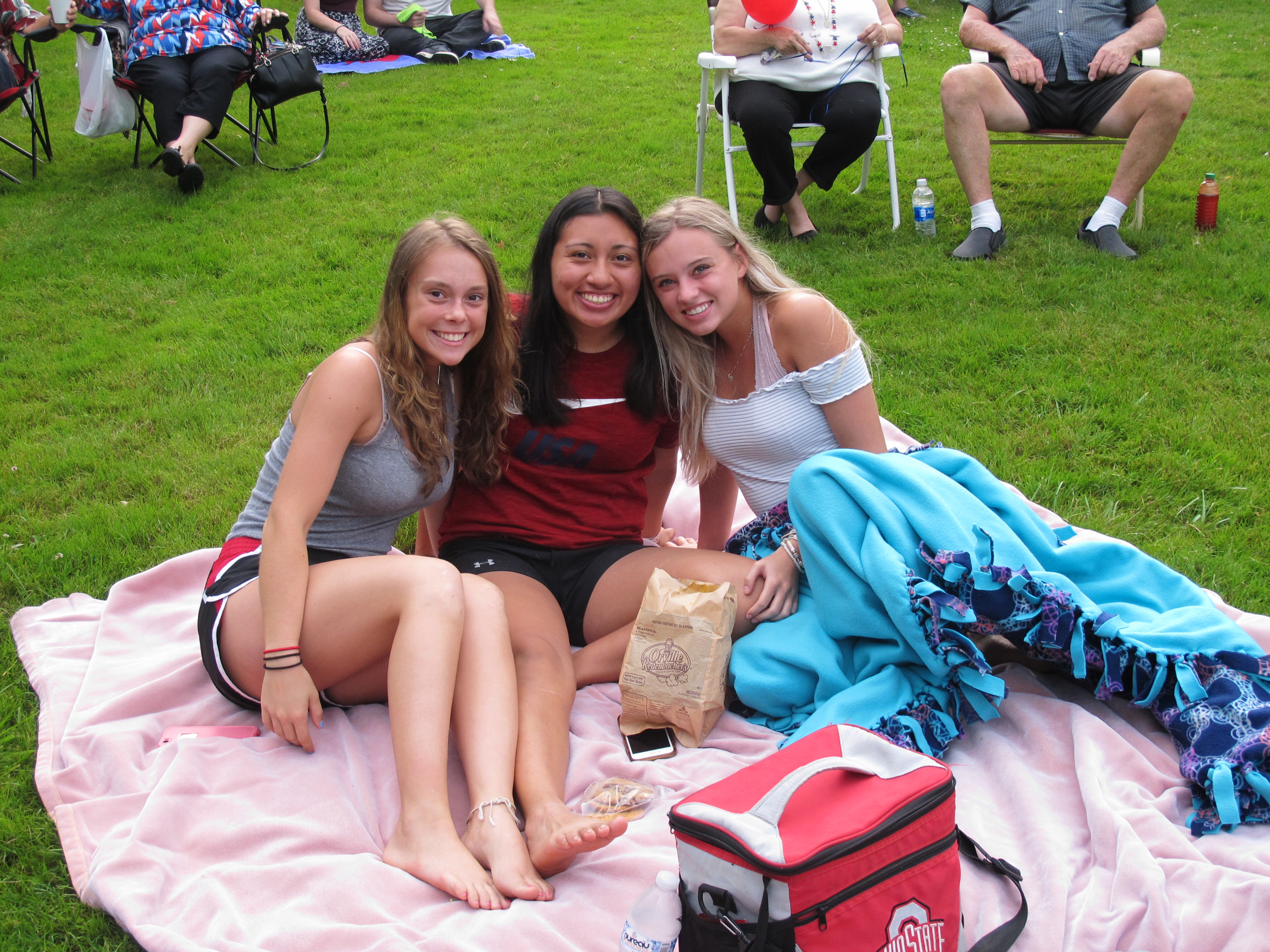 ---
By JESSICA HARKER
Boardman Park celebrated Independence Day with a concert and fireworks on July 2.
The Airforce band of flight played during the event.
The band sung patriotic songs, beginning the night with the national anthem.
However, they also covered more modern songs like "Attention" by Charlie Puth.
"I really enjoy the variety of music," said Mason Burbick, a Canfield High School student who attended the event.
Representatives from the Lions Club of Boardman as well as police and fire services were taking donations throughout the event.
The goal of the donations is to create a memorial to police and fire service workers at the new fire station located at the corner of Market Street and Stadium Drive.
Bridge of Hope, an organization dedicated to battling hopelessness, was also present at the event.
The group brought balloons that they gave out to everyone in attendance for free.
Volunteers also offered free face painting for children.
Concessions were available from a variety of vendors. Items for sale included kettle corn, elephant ears and fresh lemonade.
The end of the night was celebrated with a vast array of fireworks sponsored by the Phantom Fireworks.
"We love coming out for the fireworks display," said Mallory Vaclav who attended the event.
Other sponsors included Aqua Ohio, Inc, Boardman Subaru and Menchies Frozen Yogurt.
The event was free to attend.
More like this from vindy.com