Conviction overturned in Pa. murder case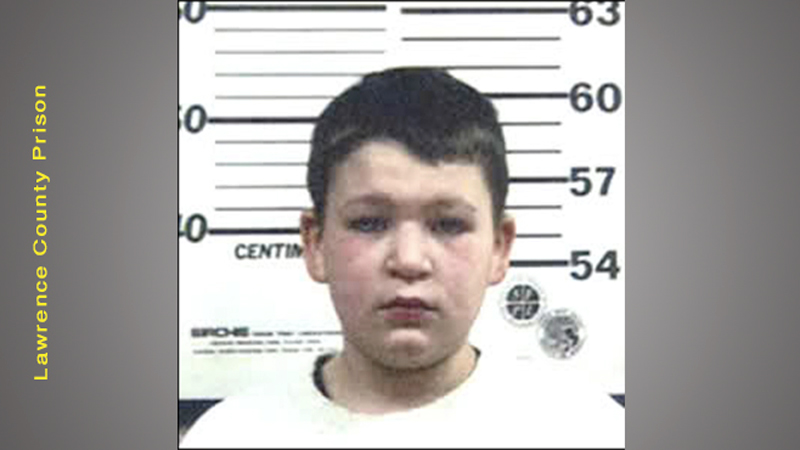 ---
Staff/wire reports
NEW CASTLE, Pa.
Pennsylvania's highest court overturned the conviction of a then-11-year-old boy in the 2009 shotgun slaying of his father's pregnant fiancee, saying prosecutors didn't provide enough evidence to support it.
The state Supreme Court's 5-0 ruling Wednesday reversed a finding by a juvenile court judge in Lawrence County, upheld by a state appellate court, that Jordan Brown was guilty of first-degree murder and homicide of an unborn child.
The justices said they based their decision on the fact that Pennsylvania's theory of the case, that only Brown could have fired the fatal shot that killed Kenzie Houk, 26, who was eight months pregnant, was flawed because there was not enough evidence to back it up.
Brown, now 20, was tried as a juvenile after his lawyers fought a judge's original decision to try him as an adult. According to a Vindicator story, Brown went to live with his father's aunt and uncle in Boardman after a judge put him on probation in 2016.
In it's opinion, the high court wrote from Harrisburg "the central theory of the case by the Commonwealth, that only the defendant had the opportunity to kill the victim because he was the last one with her, that no one else could have committed the crime, is unsupported by the evidence, because the Commonwealth failed to prove the defendant was the only person with exclusive opportunity to kill the victim."
Investigators said Houk was shot in the back of the head with Brown's 20-gauge youth-model shotgun. The shooting occurred after the boy's father left for work. Brown and Houk's two daughters, age 7 and 4, also were in the house.
The court wrote in its opinion that just because no sign of forced entry into the home was found, that does not mean that Brown was Houk's killer.
Justices also attacked prosecutors' circumstantial evidence as insufficient, saying among other things that trial testimony pointing to the shotgun in Brown's bedroom as the murder weapon "supported an equally reasonable conclusion" that it wasn't the murder weapon.
There otherwise was no eyewitness, DNA or fingerprint evidence pointing to Brown, and no blood or biological material from Houk on Brown's clothing, the court said.
Brown had served several years in custody before being released.
The court's decision said state police searched for Houk's ex-boyfriend because he had a history of making threats of violence against her. Houk, her parents, sister and brother-in-law had permanent restraining orders against him, court papers said.
Two weeks before Houk's murder, her ex-boyfriend had received paternity test results showing that Houk's youngest daughter was not his biological daughter. The night before her murder, he confronted her parents in a nightclub where he had gone to pick up food, resulting in his ejection from the club, court papers say.
On his way out the door to the school bus, Jordan Brown noticed a black pickup truck parked by the garage that resembled one belonging to Houk's ex-boyfriend, he told police.
However, the ex-boyfriend was excluded as a suspect, court papers say.
A lawyer for Brown, Kate Burdick, said Brown – referred to in court papers as J.B. – has maintained his innocence since the murder and has now received "long overdue justice."
"While we can't give J.B. his childhood back, we are glad the Supreme Court has cleared his name so that he can move forward with a productive life," Burdick said.
The state attorney general's office, which was handling the appeal, declined comment.
Houk's father, Jack Houk, told the Pittsburgh Post-Gazette his wife was in shock and crying and dismissed the idea that anyone else could be responsible.
"We're going through hell," Houk told the newspaper.
Burdick said charging Brown again for the same crime would violate the "double jeopardy" clause of the U.S. Constitution that prohibits trying someone twice for the same crime. Brown's probation under juvenile court would have lasted just a few more weeks until he turns 21.
The Superior Court had turned down an earlier appeal to overturn the conviction against Brown. The Supreme Court had a hearing of that appeal in November before issuing its ruling Wednesday.
More like this from vindy.com