Angel Wing groundbreaking Sunday, $4M needed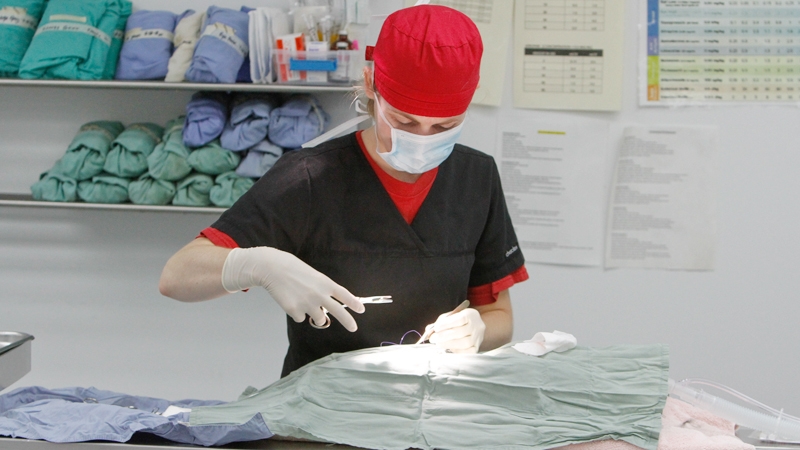 ---
[EDITOR'S NOTE — This story has been updated with the correct date.]
By SAMANTHA PHILLIPS
sphillips@vindy.com
CANFIELD
Angels for Animals is expanding to provide more space for the animals in its care.
The groundbreaking for the Angel Wing will be from 1 to 4 p.m. Sunday at 4750 W. South Range Road. The total cost for the project is $10 million, with $5.8 million raised thus far from donors and other contributors.
The new 40,000-square-foot facility will provide more space to hold animals, a room for a new 24/7 veterinary clinic and a spay and neuter center.
The original building "was never designed for what we're doing here, it was supposed to be an animal shelter," said Diane Less, Angels for Animals founder.
Once the new facility is finished, it will become the medical center and the original building will have more space for kennels.
George Beaver, the nonprofit's operation and IT manager, said, "We see the Angel Wing as the best way forward not only to provide for the shelter of animals, but to provide more low-cost spaying for the community."
Angels for Animals also aims to raise an additional $4.2 million for the rest of the construction and the equipment for the new facility.
The 24/7 vet clinic will be for both pets and stray animals.
The clinic will bring in revenue to keep the shelter going by charging for spaying and neutering animals and providing medical services.
Currently, the nonprofit has four vets and seeks to hire 10 more for the new facility.
Another section of the facility will be used for spaying and neutering animals, a big part of the nonprofit's goal of stopping the cycle of animal suffering by preventing unwanted births.
Less hopes other shelters and pounds will use the service to fix their animals before adopting them out.
About 30 cats are brought to the shelter per day, she said, both strays and surrendered pets.
But the kennels and cages are already packed.
Just last year, there were 2,700 unscheduled drop-offs, Less said.
Currently, Angels for Animals is neutering and spaying about 11,000 cats and dogs a year, but would like to raise it to 25,000 a year.
"We need foster homes and volunteers," she said.
With the new facility, Less wants to save every animal that's brought in, but that's not possible if people don't open their homes and their hearts to these dogs and cats.
"The goal here is a permanent loving home," she said. "We can't turn our backs on these animals."
If you would like to donate, volunteer or adopt an animal, call 330-502-5352 or go to AngelsforAnimals.org.
More like this from vindy.com