Sweeney Chevrolet Buick GMC is first presenting Canfield Fair sponsor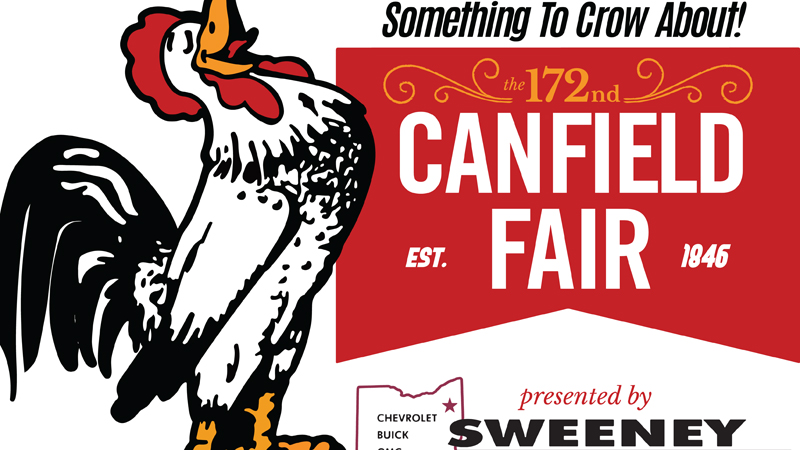 ---
By JORDYN GRZELEWSKI
jgrzelewski@vindy.com
BOARDMAN
For the first time in its 172-year history, the Canfield Fair will have a presenting sponsor.
The announcement of Sweeney Chevrolet Buick GMC's sponsorship was made Monday at the Market Street car dealership, with fair leaders and the event's rooster mascot on hand.
"They're the first sponsorship we've ever had in 172 years," Canfield Fair Board President David Dickey said. "The fair board is excited to have a trustworthy and honest company representing the fair board."
Dickey said having a major financial sponsor will help the fair keep costs down for visitors.
Alexa Sweeney, Sweeney Chevrolet Buick GMC vice president, said the 97-year-old local business is excited to be part of the community tradition.
"We recognize the value of the fair, not only to our family, but to our employees and the thousands of customers we serve in the Valley," she said. "They've been a great partner to the community – 172 years – and all of the community goes."
Over the past few years, The Prodigal Company, a local branding and marketing company employed by the fair, has worked to secure sponsors for the fair. The fair has sponsors for gates, shuttles, and other aspects of the fair, but Sweeney Chevrolet Buick GMC is "by far the largest" contributor, Prodigal President Jeff Hedrich said.
This year's fair opens Aug. 29 and runs through Sept. 3.
Each year, about 300,000 turn out for the six-day fair, the largest county fair in the state, and about 1 million people visit the fairgrounds throughout the year. In addition to live entertainment, rides, and food, the fair highlights local agriculture.
This year's live entertainment includes country music artist Toby Keith and contemporary Christian musician Matthew West.
Fair leaders will announce some of the highlights of this year's event at a media day next week.
More like this from vindy.com